Wednesday, December 19, 2018 / by Cyd Marseille Yardeny
The development team behind The Estates at Acqualina has closed on a $558 million construction loan on September 28, 2018 that will fund the vertical construction and completion of both residential towers at The Estates at Acqualina. The loan enables affiliates of the Trump Group led by Eddie, Jules and Stephanie Trump to complete the residential project where sales and construction of the South tower is already underway. The Trump Group's ability to secure a loan of this size underscores the project's appeal and the firm's track record of development over the past four decades. Bilzin Sumberg partner Alexandra Lehson and Real Estate Department Chair Jim Shindell represented The Trump Group in the transaction. Gary Saul and Meredith Singer of Greenberg Traurig served as condominium counsel. The project broke ground in May 2018 and the South Tower is expected to top-off by December 2019 with expected delivery in 2020. The 154-unit south tower is over 65% sold, with sales reported at over 100 units and $550 million since launching in 2015. The north tower, which is currently on hold, will have an additional 93 residences. Condos at The Estates at Acqualina range from 2,917 SF 3-bedroom units to over 9,000 SF 7-bedroom residences. Completion is expected in late 2020.
"Lenders that are active in South Florida's condominium market are increasingly focused on the quality of the loans they are financing, in terms of the sponsor's track record and the development itself," explains Alexandra Lehson of the Bilzin Sumberg law firm in Miami.
"Since launching The Estates at Acqualina, our clients have demonstrated excitement about this project resulting in strong pre-sales, and now their confidence is being matched by the banking community," said developer Jules Trump. "We look forward to expanding the Acqualina brand with two towers defined by unmatched attention to detail, the highest caliber of design excellence, and amenities and services that will be the ultimate in residential living."
The Estates at Acqualina will be home to approximately 245 ultra-luxury residences and will feature common areas created by fashion and design icon Karl Lagerfeld. In addition, the Estates at Acqualina will feature three single family homes and three, two-story penthouses, all with private pools within a private gated community. Residences at The Estates at Acqualina are priced from $4.2 – $14 million to $35 million for penthouses.
The Estates at Acqualina will also be home to Villa Acqualina, 50,000 SF of amenities and resident services, including a spa and fitness center, an ice-skating rink, bowling lanes, a movie theater, golfing and Formula One simulators, children's playroom, a speakeasy and more. A world-renowned restaurant will be announced later this year.
"It was our vision to create a unique lifestyle that will set The Estates at Acqualina apart from the rest of the world," said developer Eddie Trump. "The commitment from our buyers and clients has been tremendous. The Estates will be a spectacular celebration of art, architecture and lifestyle."
Mayor Bud Scholl of Sunny Isles Beach commented, "The Estates at Acqualina boasts one of South Florida's most prominent developers, a fantastic design and amenity package, a location directly on the ocean, and strong pre-sales. This closing shows that for the right development with the right sponsor there is robust demand for ultra-luxury residential living. We are very proud that once again Sunny Isles Beach is recognized for one of the most spectacular developments in the world."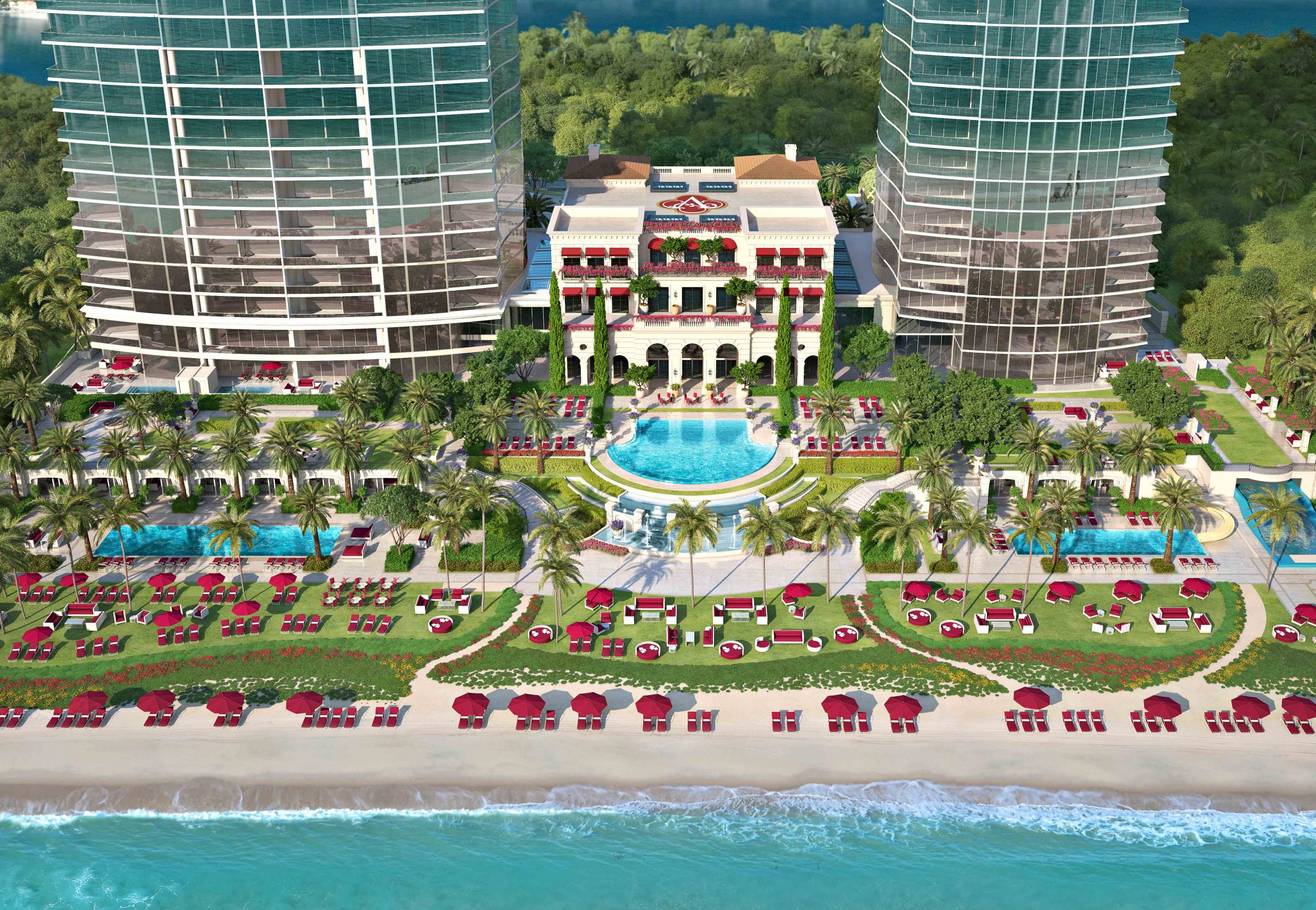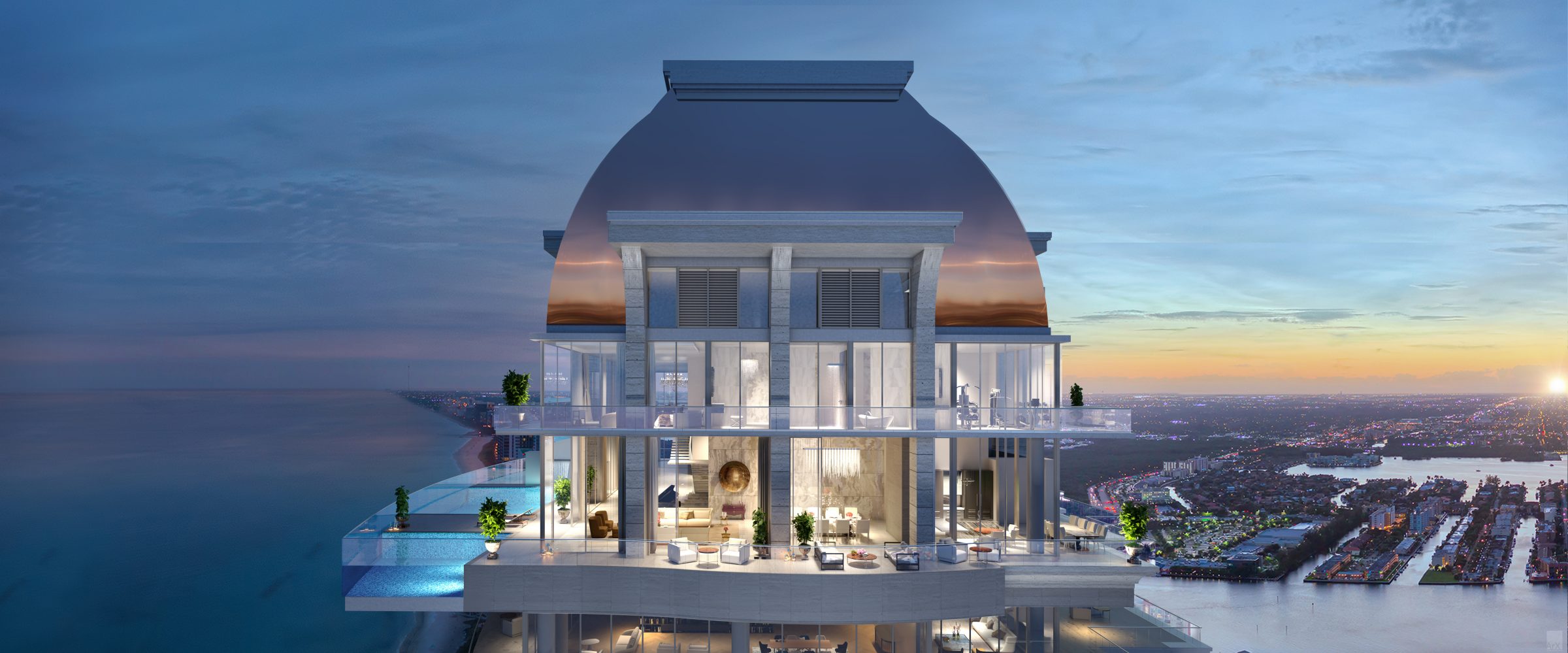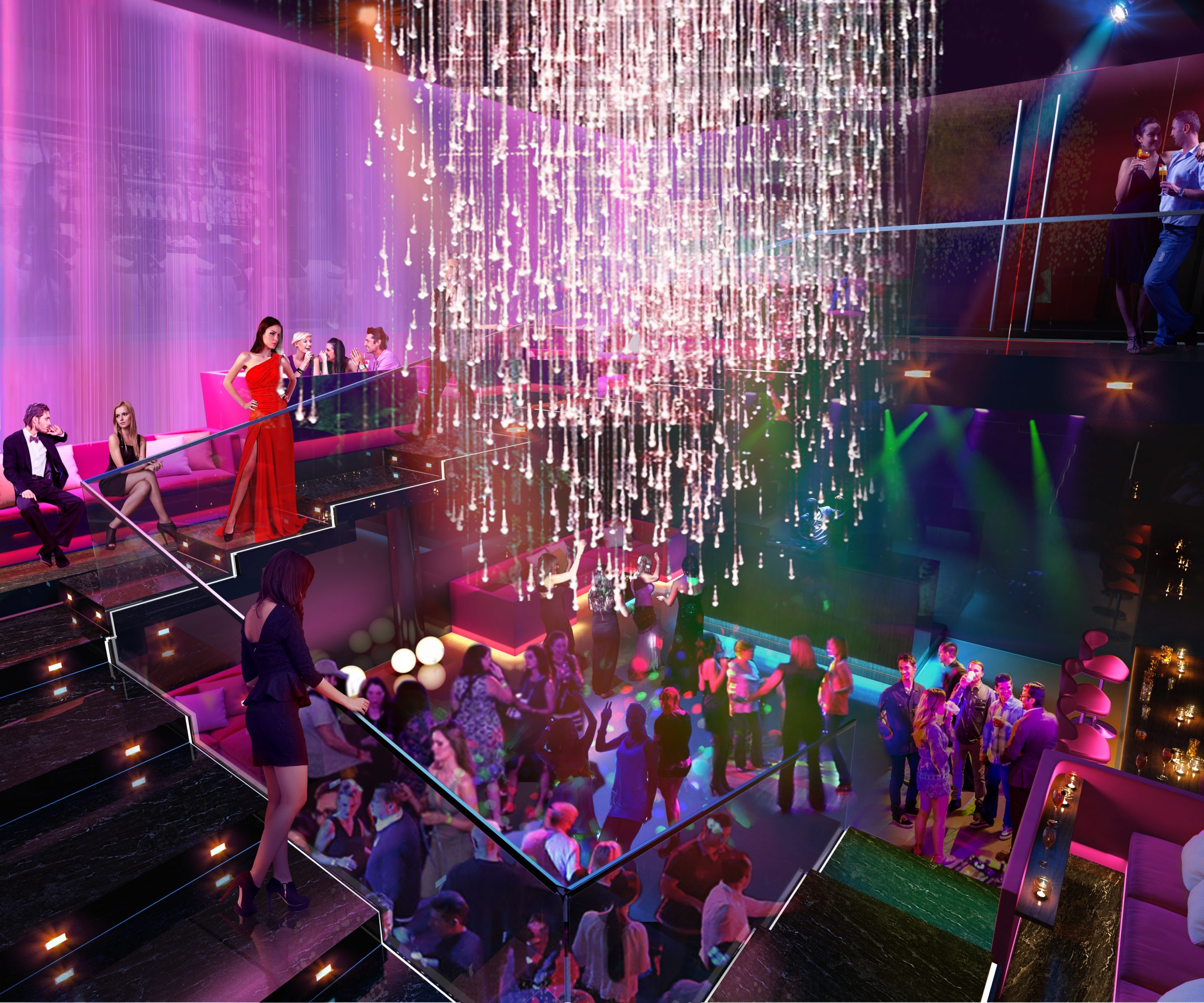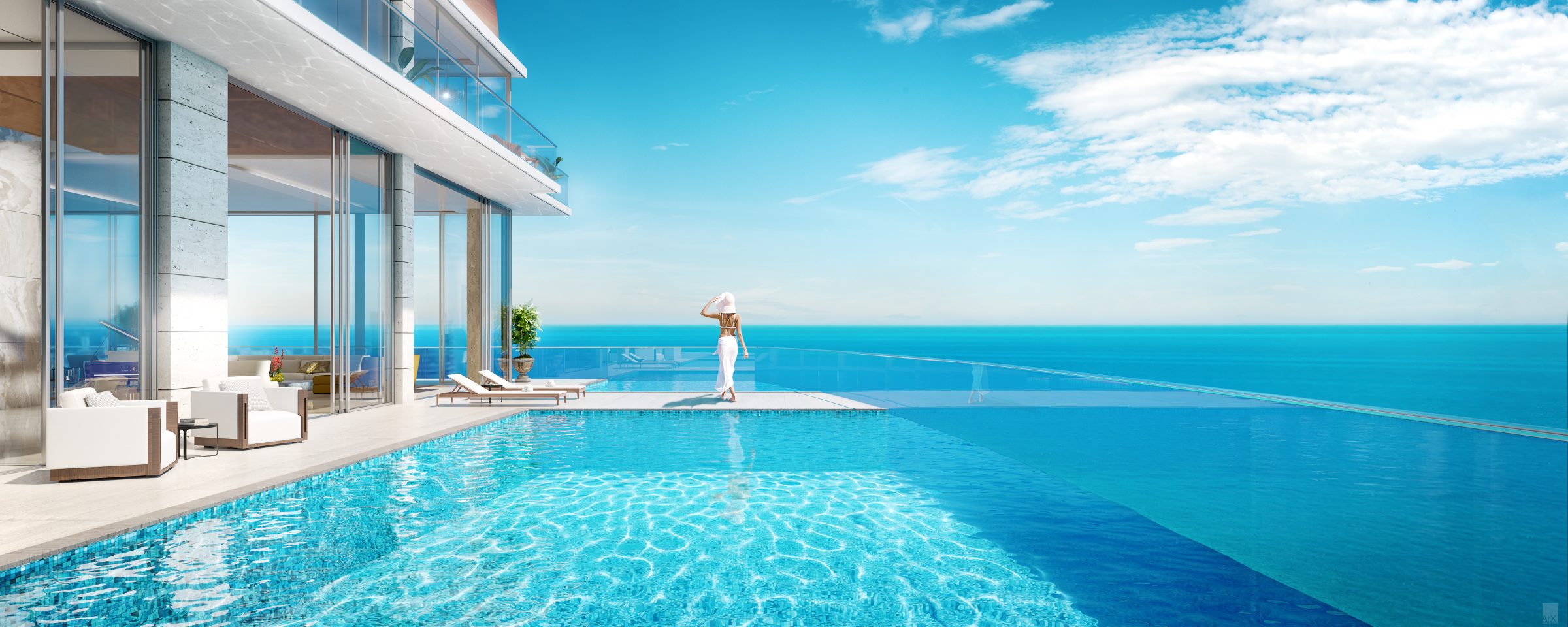 ---