Thursday, January 18, 2018 / by Leon Zhivelev
Courtesty of
MiamiSprings Memories Facebook Page
The Luau - Lost History of North Bay Village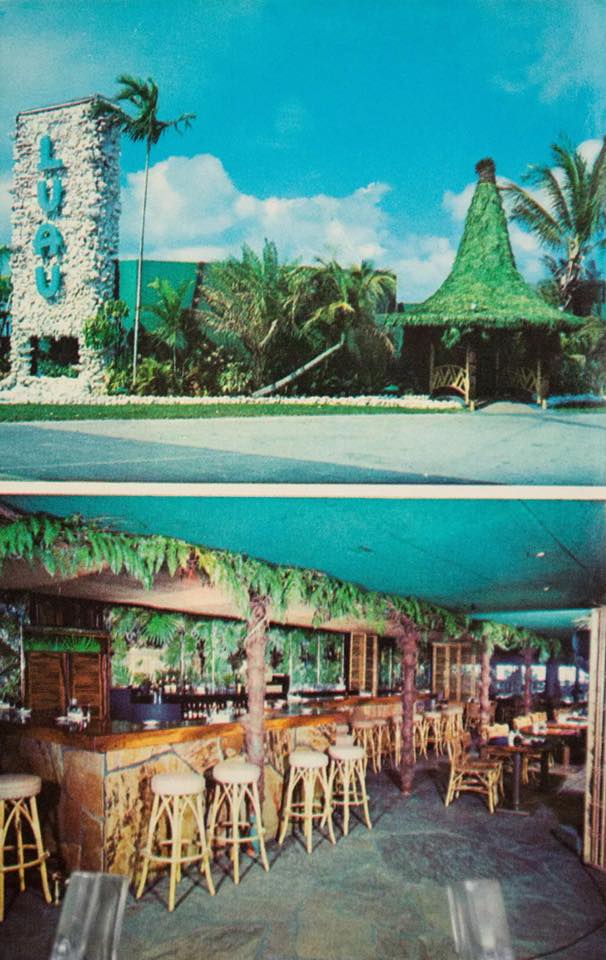 The Luau was a popular Polynesian restaurant on the 79th Street Causeway in Miami Beach/North Bay Village that opened in 1955.



From the back of a postcard advertising The Luau:



" At 1755 North Bay Causeway, You'll think you're in Shanghai, with an exotic bar, queens chairs at the head of tables, and a show room that looks over Biscayne Bay, and is occupied by the Aloha Islanders Revue."



Miami Beach's Luau was created in 1955 by owner Jerry Brooks, who hired nightclub designer Franklyn Hughes (sometimes spelled Franklin Hughes) to create a space full of Polynesian spectacle. The entry to the restaurant was a thatched hut with an exaggerated pointed peak, and the sign was a towering rock wall with large blue letters vertically spelling LUAU. The front landscaping was dense with palm trees, and in the '60s, also included stylized white moai by Lewis Van Dercar. Van Dercar also sculpted some unusual pieces inside the restaurant, including a dayglo-painted shipwreck scene behind the bar with elaborate lighting to transition the scene from daytime to nighttime. By the '60s, Luau was owned and run by "Trader Syd" Mass. Each table had a large rattan queen chair at its head. Luau served a full menu of glorious tropical drinks and "Polynesian" cuisine typical to the era.





Locals & tourists alike enjoyed the spectacular Polynesian show, exotic drinks & good food. They even had a special childrens show on Sundays. The Luau closed around 1975

.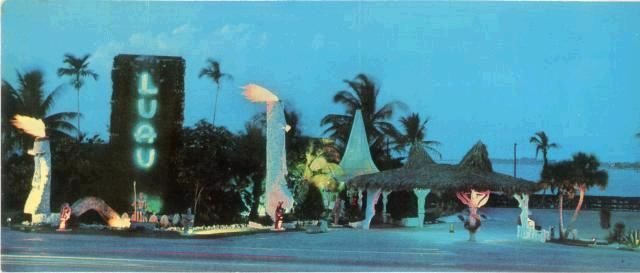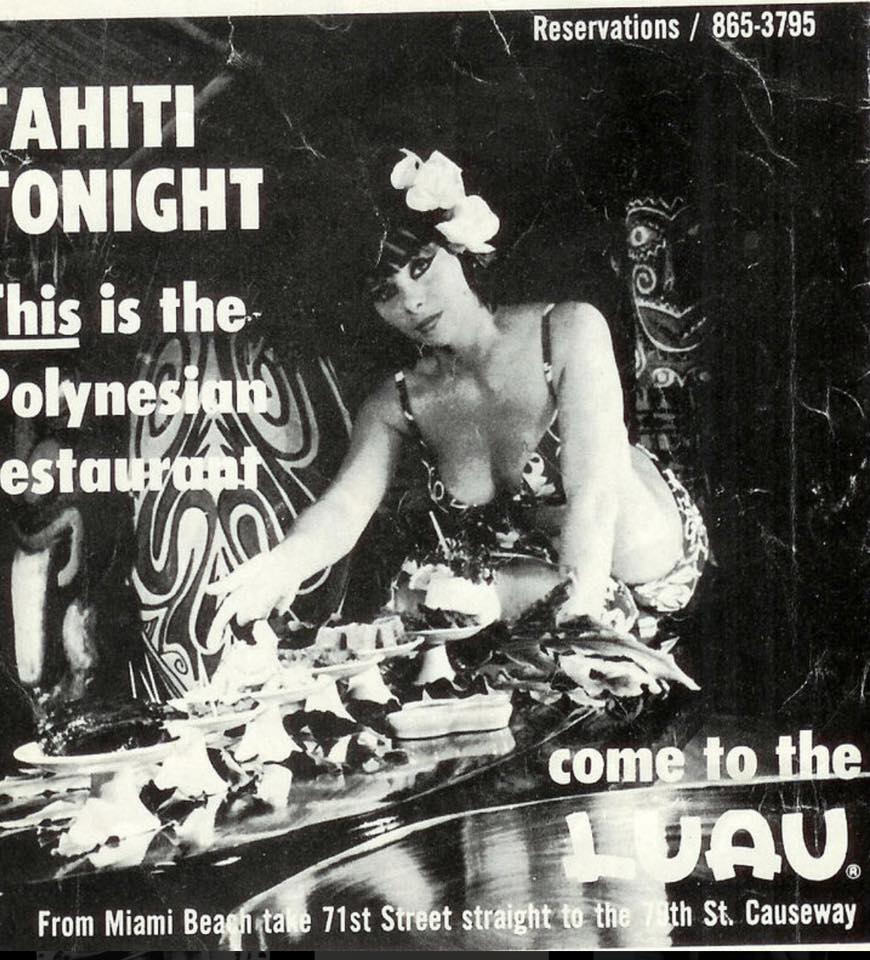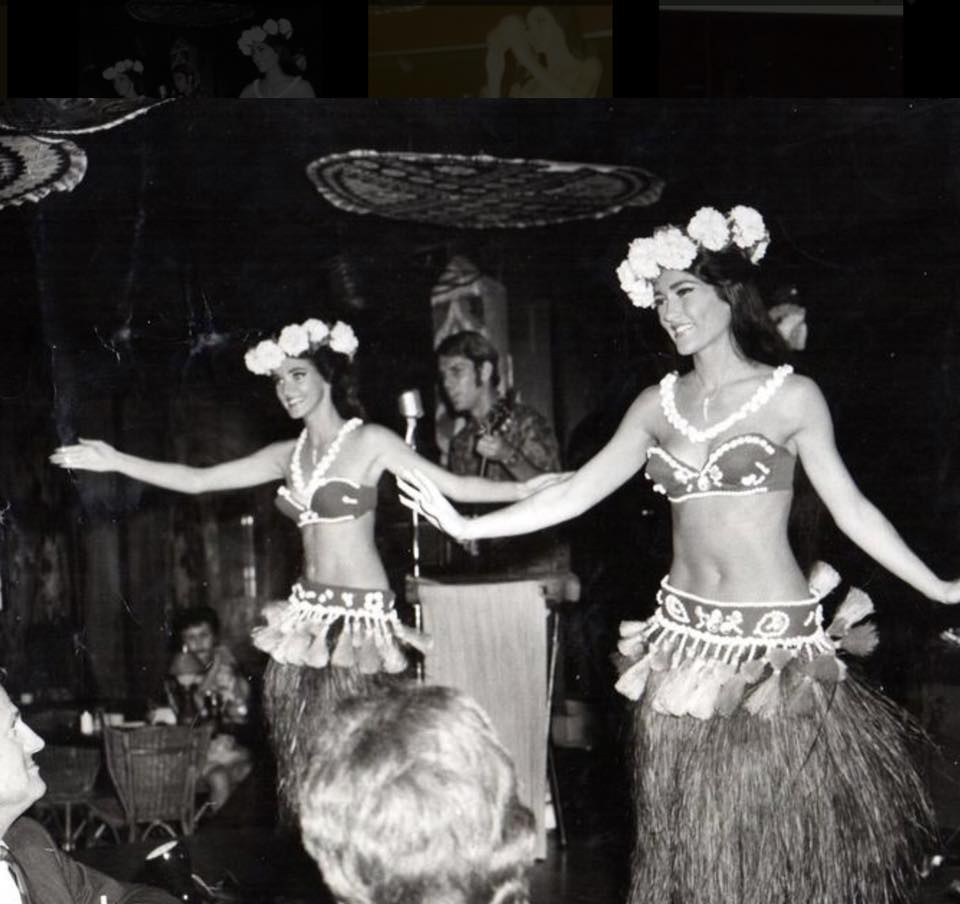 Sources:
Critiki.com
Sources: MiamiSprings Memories