Monday, December 30, 2019 / by Suyapa Sauceda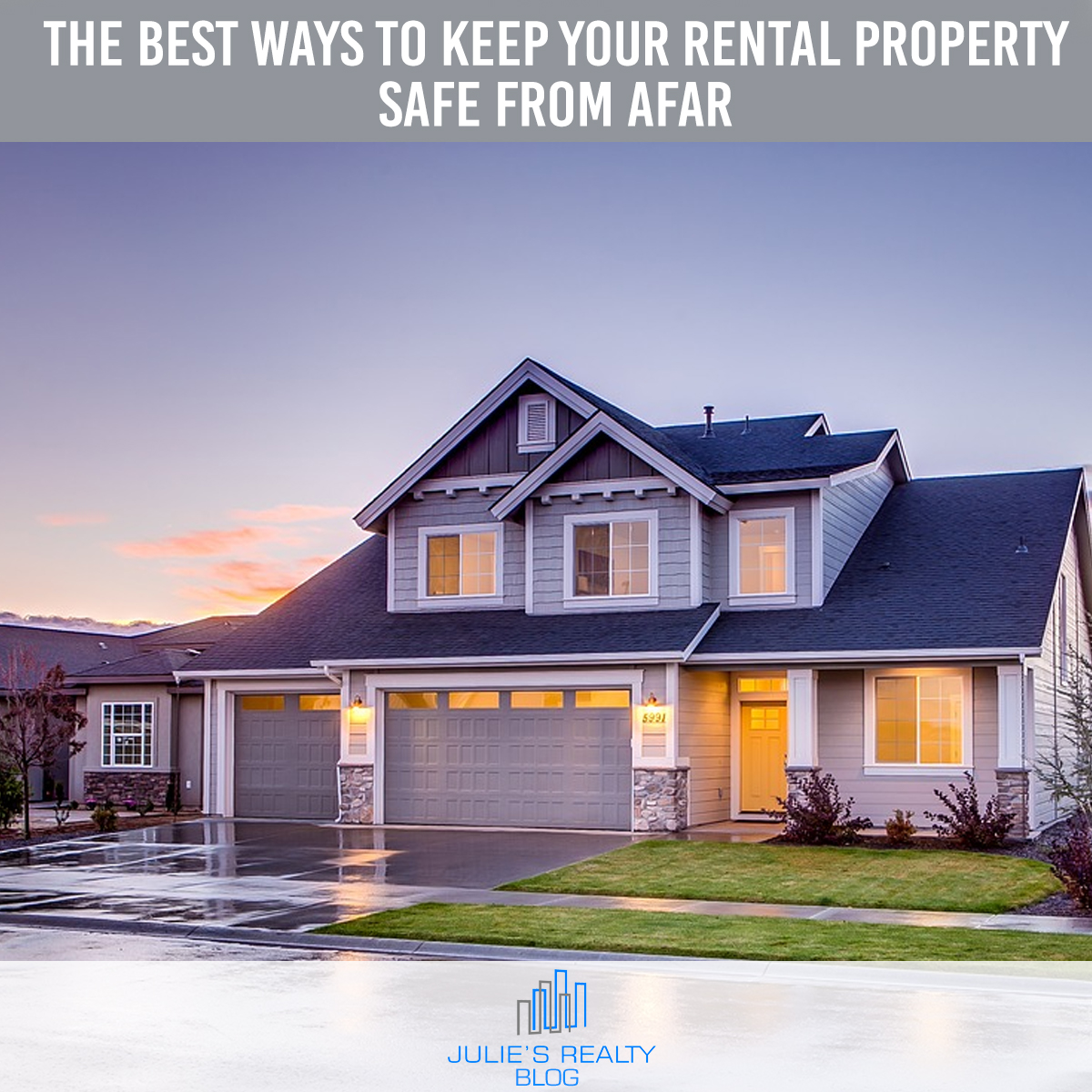 Owning a rental property is a big responsibility, whether it's for vacationers or long-term tenants, and it comes with a lot to think about throughout the year. One major concern for most rental property owners is how to keep the area safe and secure. Many investors far away from the homes they rent out, and it can be tricky to figure out how to ensure everything is under control. Fortunately, there are simple ways to keep an eye on things even when you're not around; advances in tech have made it easier than ever to maintain a property from afar.
Even if you're on a budget, you can invest in security management systems that allow you to keep your property — and your renters — safe throughout the year. Not only that, but there are also several tactics you can utilize that will help to deter burglars and prevent fires and other disasters. Some of these, such as reinforcing locks and installing smoke and carbon monoxide detectors in each room, are extremely cost-effective and will give both you and your renters a little peace of mind. With that in mind, here are a few tips on how to keep your rental property safe even when you can't be there.
Hire a Property Manager and Screen Tenants
If you live far away from your investment property, consider hiring someone who can look after things from a closer point of view. A property manager can wear many hats, so it's important to keep communication open about your needs and expectations. They can do everything from keeping track of bookings to collecting rent, and it will give you peace of mind to know that someone is nearby who can provide support when you can't get there right away.
Of course, it's also important to protect yourself and your property by screening tenants before signing on the dotted line. According to Complete Check, you should do a thorough screening on your would-be tenant beforehand, which includes looking into their employment history, rental history, and income. Additionally, you should give a little thought to their creditworthiness, which might include taking a look at their background over the past decade.
Invest in Some Tech and Safety
Many property owners are reluctant to invest in tech due to the perceived expense, but with the right security system, you'll actually be saving money by preventing the need to replace any of your guests' lost valuables. Renters and vacationers want to feel safe when they're away from home and are willing to pay a little more for their stay in order to get it. There are different types of security systems to choose from, including motion detectors and sound or laser systems, but whichever you choose, note that the average cost of a home security system is about $675. A good security system is worth the expense, though, as you can keep an eye on things no matter where you are.
Safety and security, of course, goes beyond modern-day technology. For example, investing in high-quality locks for your windows and doors can protect your guests from intrusions, while maintaining the lawn will keep thieves from hiding in the bushes or trees. You should also improve the outdoor lighting and make sure it keeps the windows and doors well illuminated at nighttime.
Get to Know the Neighbors
Ideally, your rental property won't have long periods of unoccupied time, but it's still a good idea to talk to the neighbors (if they're tenants rather than vacationers) and to the owners of the surrounding properties so they'll know to be on the lookout for anything suspicious. If there are other property owners in the area, you can form a network and keep communication open with them, building up a support system so you can all assist each other.
Don't Skimp on Fire Safety
One of the most dreaded words for a property owner is "fire", but there are many things you can do to help protect your land and home when others are renting it. Make sure there are working smoke detectors in every room, inspect the home often to ensure that exits aren't blocked and that appliances and fireplaces are in good shape, and install carbon monoxide alarms in various areas around the property. Carbon monoxide poisoning is a real danger in homes that use gas appliances, and as the National Conference of State Legislatures points out, there are laws in place for property owners as to their inclusion. It's also a good idea to make sure tenants and renters have a copy of your rules for fire safety.
Making sure your rental property is safe and secure can be extremely challenging when you can't be there yourself at all times, but there are some ways you can make it easier on yourself. By taking precautions, you can keep your renters and your investment in great shape.

Contributed by: Mark Harris