Wednesday, June 19, 2019 / by Suyapa Sauceda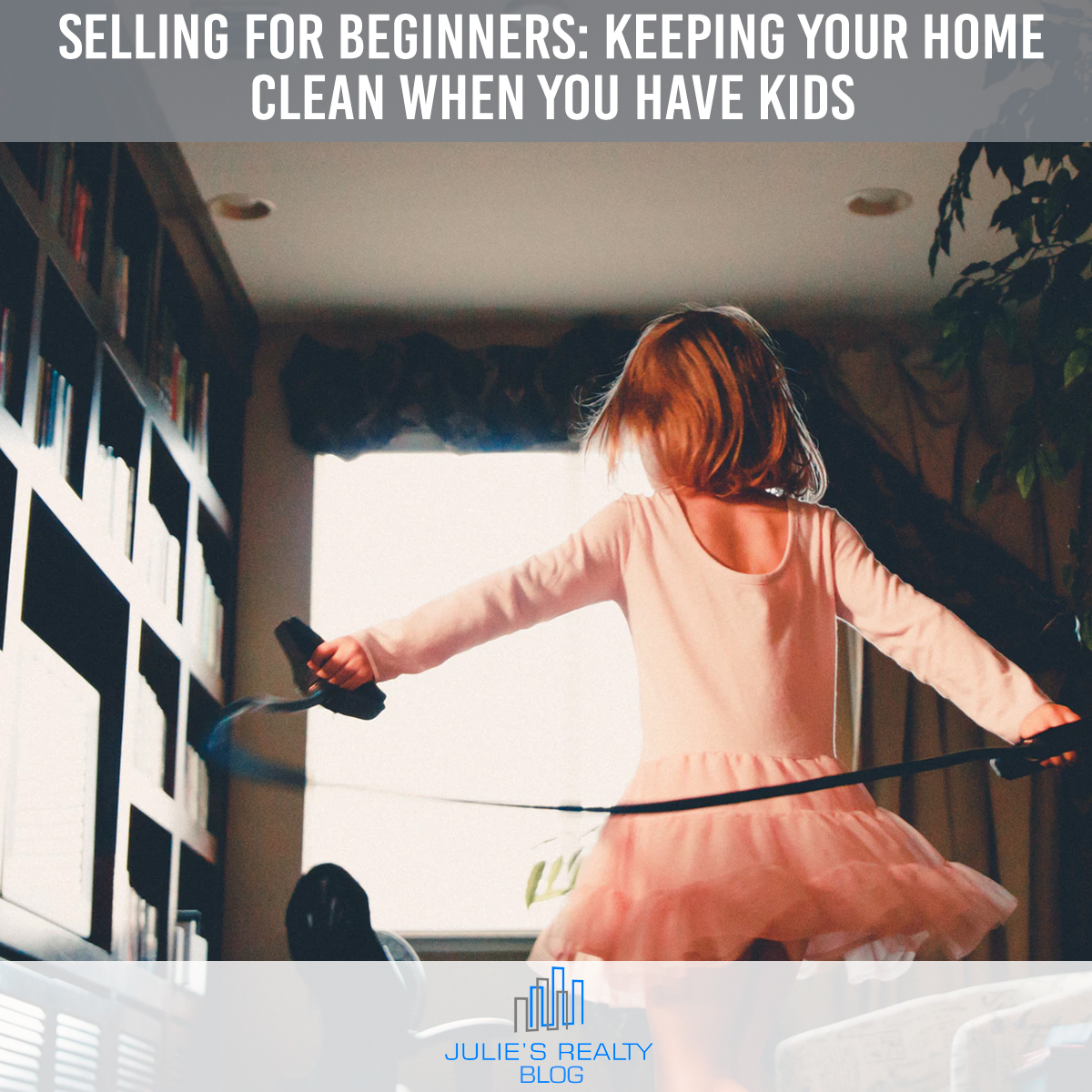 When you have children, it can seem like every effort you make to clean is immediately undone. From toddler to teenager, most kids have a one-track mind that doesn't lead them down a path toward organization. However, home organization is essential when you have your house on the real estate market, and for more reason than one. A clean house will:


- Sell faster
- Sell for more than a similar home that has not been tidied
- Reduce the chances of injury to potential buyers/visiting agents
- Reduce the possibility of having valuables stolen during the open house
- Make it easier to pack when the time comes



Scroll down for ways to ensure you can enjoy these benefits when the kids have other plans.
Invest in Services That Make Your Cleaning Routine Simple
There are two services all homebuyers should consider if their budget allows. These are house cleaning and home staging. House cleaning can be done once per week and scheduled for before your showings. Since most showings happen on the weekend, a Friday afternoon cleaning can take the stress off of you, especially if you work a full-time job. Most house cleaners charge between $20 and $40 per hour.
Home staging is a one-time cost of around $800 for an occupied home — the national average for all staging services is $970. Your home stager will suggest ways to make your current furnishing look better in the house and will also encourage you to declutter (more on that later). They may also offer tips on paint colors and methods to use lighting to diminish the effect of flaws in the house. The way he or she stages your property will also make it easier to keep clean and organized, which means you won't have to work as hard for last-minute showings.
Reduce Inventory Throughout the House
Even if you can't swing the cost of a professional, you can still heed the most common piece of staging advice, which is to reduce clutter. This can be a long process and, when you have kids in the house, an emotional one as well. Before you put your home on the market, start watching what your children actually play with, and which toys do little more than take up space on the shelf (or on your floor). Once you know what gets the most love, you have two options: take them by force or involve the kids in the decision. That choice should be based on your kids' personalities, age and how quickly you need to get things done.
When it's time to put your remaining items back into place, ZenHabits.net advises that it's best to leave space on the shelves and in drawers and closets. It's not just the kids' stuff that has to go, either. Make a point to purge your personal wardrobe, books, and other non-necessities. After all, your children model their behavior on yours.
Give Them Their Own Space
Despite your home being on the market, you still have to live there. And your kids still have to have a place to be free. If you don't already have a playroom, designate one specific area for toys, books, and other kid-related stuff that tends to find its way throughout your home. Set the rule that anything not in the playroom has to go. By limiting where clutter can collect, you reduce the amount of cleaning time it takes to get your home ready for a showing, which is a huge help when your realtor calls for a last-minute appointment.
Cleaning is never an easy task when there are children in the home. It is possible, however, to contain the chaos while your home is listed for sale. You can do it by staging, eliminating excess items, and giving the kids a single area to call their own.

Contributed by: Kristin Louis