Wednesday, November 6, 2019 / by Suyapa Sauceda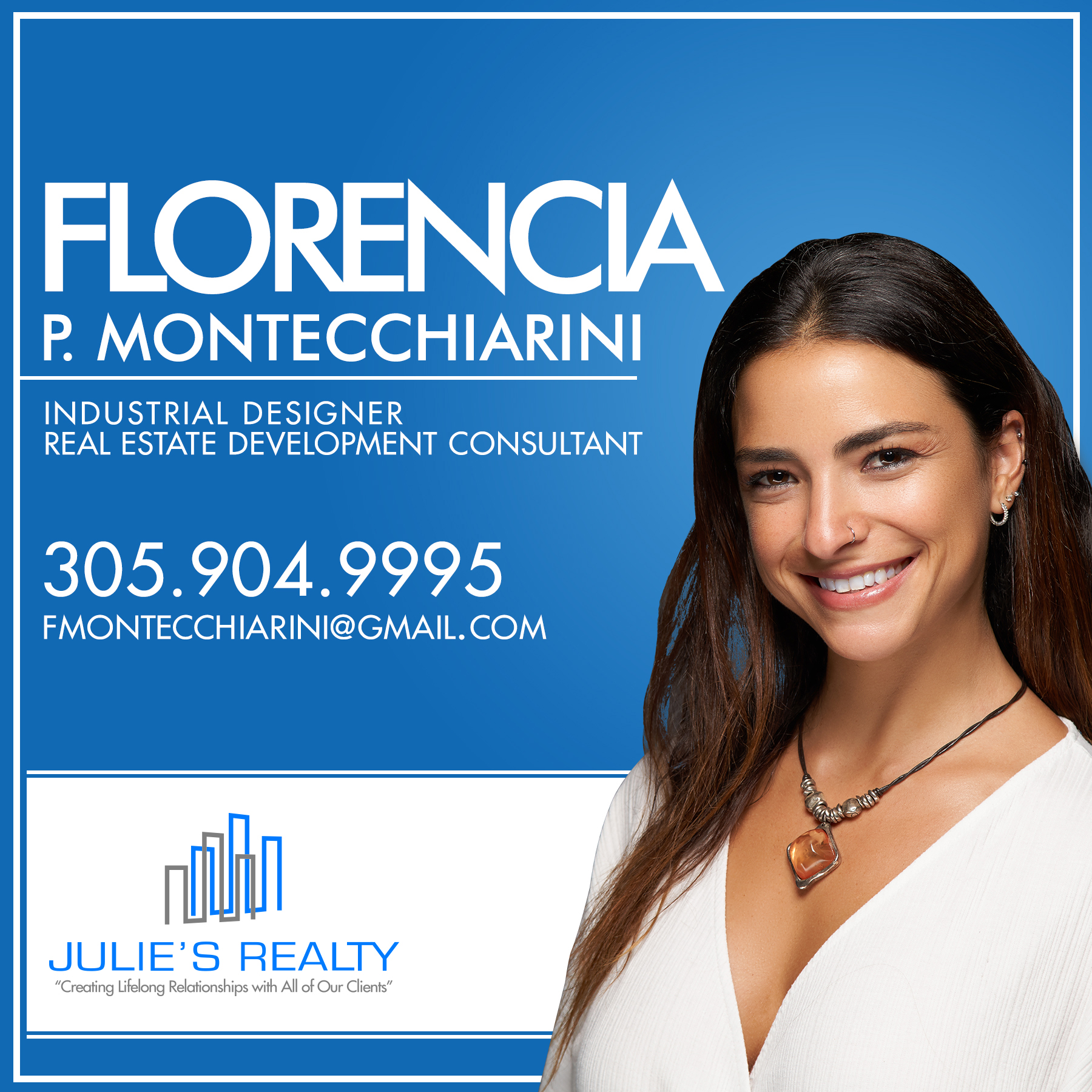 NEW AGENT ALERT!

Welcome Florencia Montecchiarini to the Julie's Realty Team!!!
Florencia Montecchiarini strives to work with investors who are looking for different opportunities in Miami. Spending many years working for development companies she specializes in running companies platforms and bringing together their entire business, with financials and project management highlighting her extensive skillset.
Licensed for the last 4 years. Flor particularly specializes in the assembly and evaluation of Real Estate Businesses. From large scale site selection, to subsequent marketing, construction and financing of the projects, themselves.
With her clientele, Florencia believes communication is ESSENTIAL. Whatever it takes for everyone to be on the same page, calling, texting, emailing or sending a telegraph, Florencia makes sure everything is transparent and understood.
Florencia has been working in Real Estate Development since 2008, where she originally started in the industry while she lived in Argentina where she obtained her masters degree in project evaluation as an Industrial Engineer. Florencia moved to Miami in 2015 and didn't waste anytime getting a foothold in the local Real Estate Market
WELCOME TO THE DREAM TEAM!