Tuesday, August 15, 2017 / by Leon Zhivelev
Please help us give a warm welcome to Marina Osmacova to the Julie's Realty Team!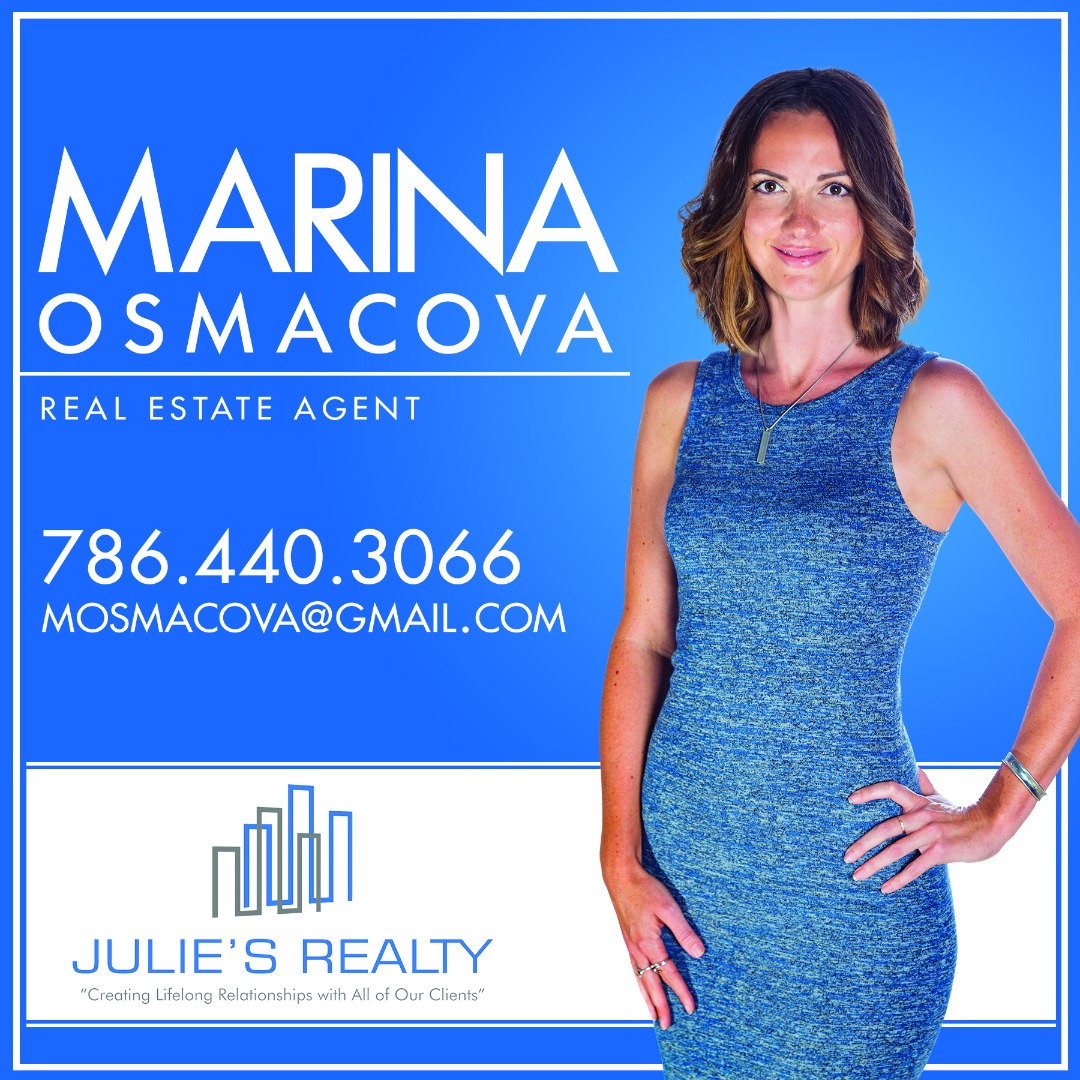 Marina Osmacova is a firm believer in exceeding her clients' expectations. She has twelve years of combined real estate and financial experience and specializes in turning her clients' dreams of property ownership into reality. With a degree from the Academy of Economic Studies of Moldova, Marina's areas of expertise are diverse and include financial analytics, accounting, and marketing and public relations.
Proudly serving clients in the South Florida area, Marina lends her valuable real estate services to those who are actively searching to buy, sell or lease single family homes, condos and investment properties. She believes in cultivating lifelong relationships with clients and recognizes that every real estate transaction is unique and requires an individual approach to foster the best outcome.
Originally from the Republic of Moldova in Eastern Europe, Marina now resides in the Sunshine State, where she's lived and worked for the past five years. She's an enthusiastic people person who enjoys communicating with her clients, determining their main goals and then working with them to find the right solutions.
When she's not giving 110-percent to meeting her clients' needs, Marina enjoys salsa dancing and life-long learning. Her motto is "Education and self-development never stop."
Contact Marina for all your South Florida real estate needs today.