Monday, January 29, 2018 / by Leon Zhivelev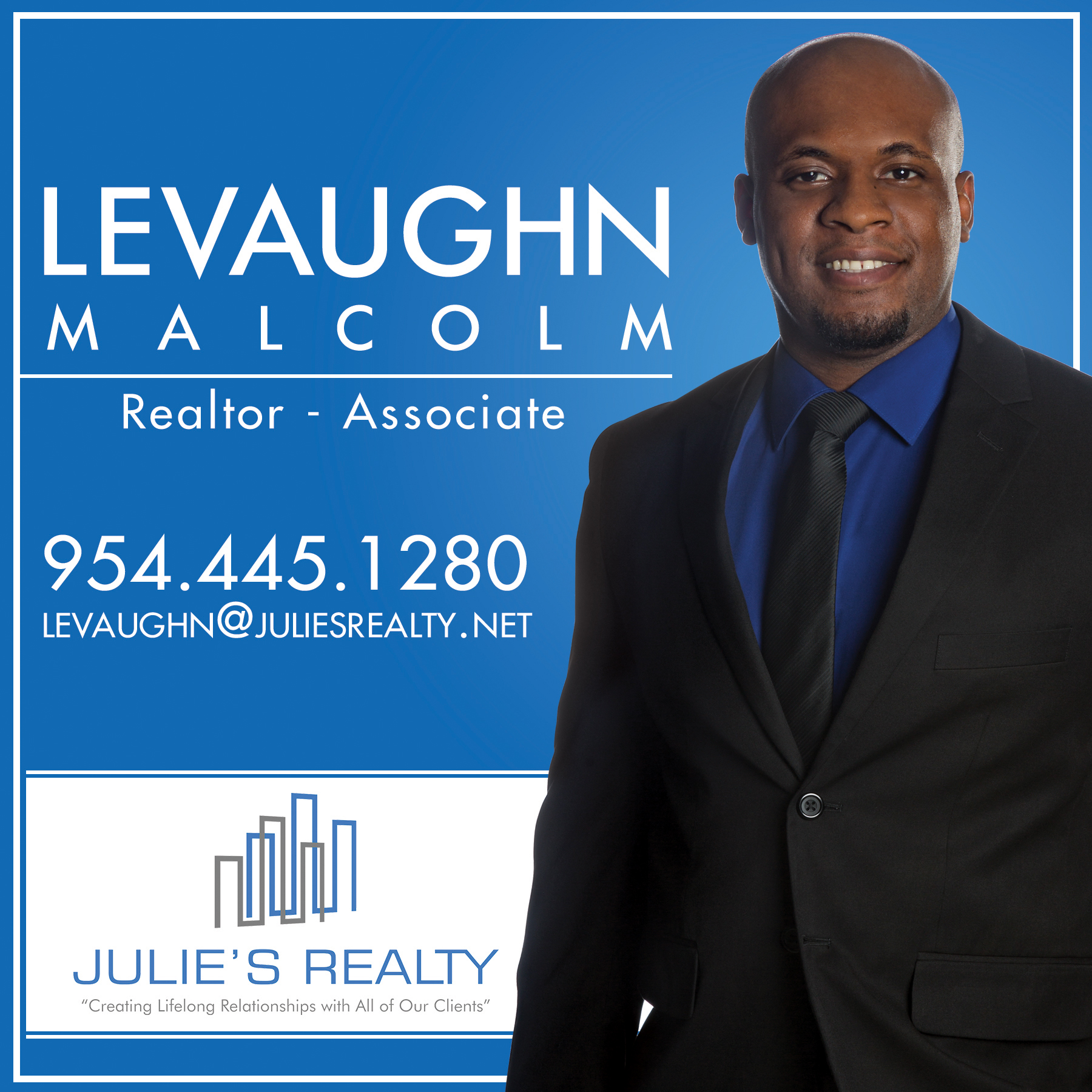 LeVaughn Malcolm specializes in making life easy for his real estate clients. An avid researcher and market enthusiast, LeVaughn goes above and beyond to guide clients through transactions from beginning to end, while answering any questions that may arise along the way.
LeVaughn's specialties include income properties, single-family homes and commercial real estate, and he works hard to help clients realize their dreams, whether it's finding that four-bedroom dream home or renovating that historic fixer-upper.
With a bachelor's degree from Florida International University and an eight-year employment history with the United States Marine Corps, LeVaughn brings discipline, experience and determination to the table – assets that serve clients well. He's motivated, passionate and caring, and he excels at going that extra mile to make sure clients not only reach their real estate goals, but that they understand every step of the process along the way.
Originally from Jamaica, LeVaughn has been a resident of Florida for the last 20 years. When he's not actively guiding clients through successful real estate transactions, he enjoys spending time with family, cooking, traveling and relaxing with his favorite video games.
Contact LeVaughn today for all your income-property and renovation needs.