Thursday, August 31, 2017 / by Leon Zhivelev
Congratulations to the Julie's Realty Realtor of the Month for August 2017, Andriena Marquez!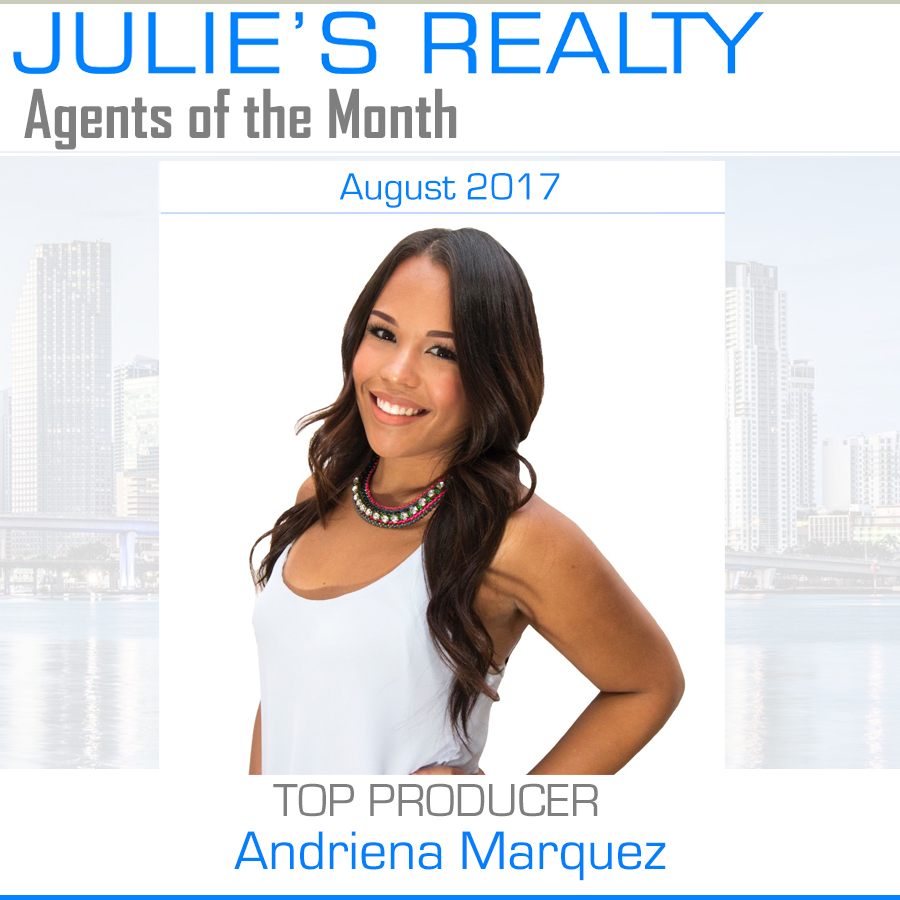 If you've ever had the pleasure of coming into the Julie's Realty office early in the morning then you would have most likely run into Andreina Marquez!!

We are excited to announce Andreina was the top producer at Julie's Realty for the month of August 2017. Always attentive to her clients needs, Andreina is a young Real Estate professional way on her way to a successful Real Estate Career.

We are so proud of all the strides you've made in your career this last year and can't wait to see what you do next! You're an ALLSTAR!