Thursday, February 21, 2019 / by Leon Zhivelev
How to Turn Your House into a Vacation Rental Without Spending a Fortune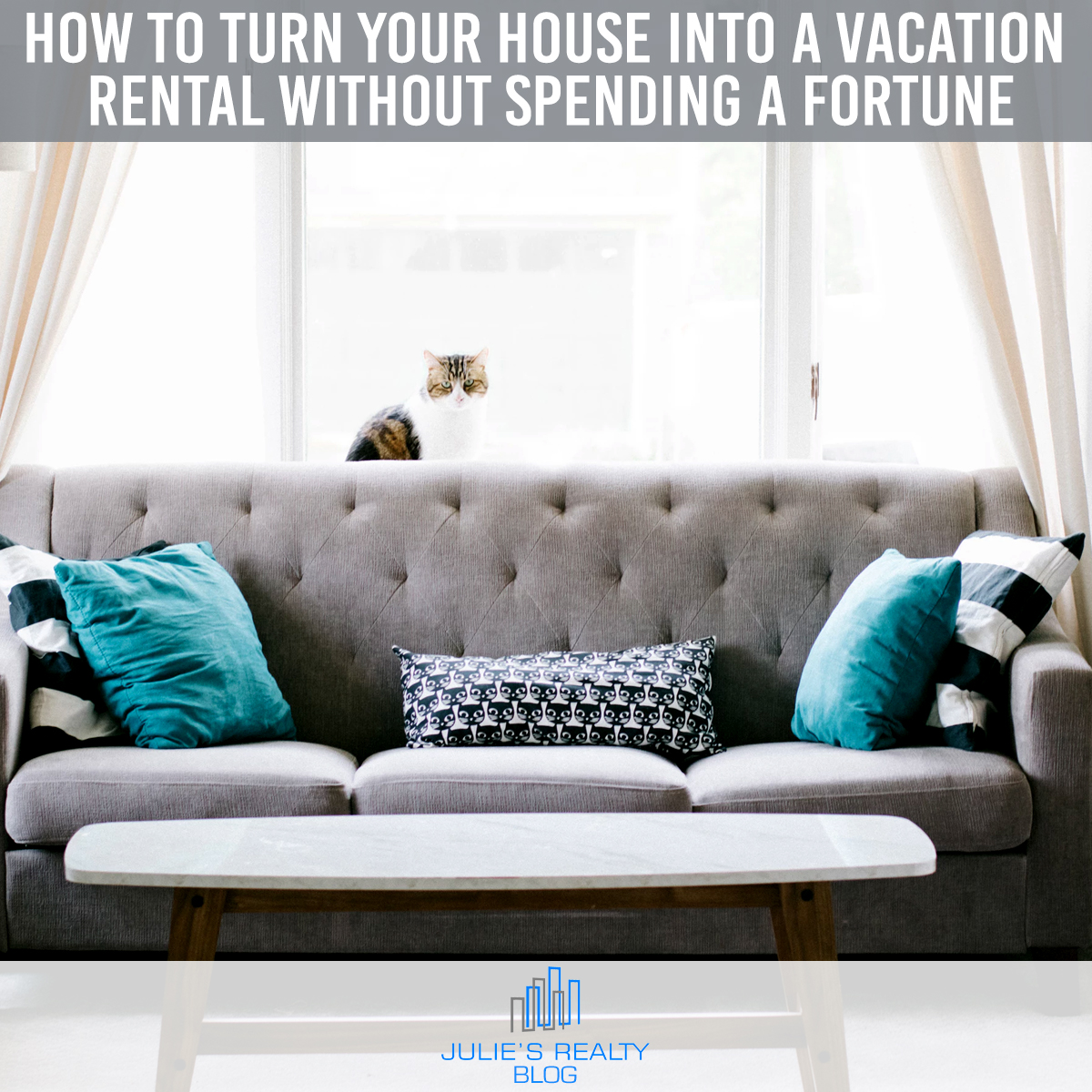 Do you have unused space in your home? Or, perhaps you spend part of your time traveling while your house sits empty. Rather than paying to heat and cool an empty house, you could turn your extra space into a vacation rental and earn income from your home.
Turning your house into a vacation rental property won't make you rich overnight, but it is a great way to offset homeownership costs and put extra cash in your wallet. Keep reading to discover if starting a vacation rental is a smart decision for you.

Calculating the Income Potential of a Vacation Rental
How much you can earn from a vacation rental depends on a variety of factors:
How often will you rent the home?

Will your property be available during peak tourism season or off-season only?

What do comparable properties charge per night?

Is there local demand for vacation rentals?

What costs are associated with maintaining your home?
In a popular destination such as Miami, it's not hard to find guests and charge an attractive rate for your vacation rental. However, if you're spending too much to operate your rental property, your profits will be smaller than you hope.

Managing Overhead Costs for a Vacation Rental Property
Some vacation rental costs are unavoidable. Regardless of how much traffic your property gets, you still have to pay the mortgage, property taxes, and insurance.
There are, however, opportunities to save. Rather than going all out by decorating and hiring professionals to maintain the property, you can decorate on a budget and do your own maintenance to spend less and earn more from each guest. The trick is balancing your budget with the need for a clean, attractive property that travelers want to visit.

Cleaning
The most important feature in any vacation rental is cleanliness. Your property can be filled with high-end furnishings and luxury amenities, but if it's dirty, visitors won't come back — and they'll use reviews to warn others to stay away as well. If you're doing your own cleaning, make sure you have the right tools to get the property sparkling clean in minimal time. Read reviews to find a high-quality vacuum that won't break down on you, keep extra sets of linens so you're not scrambling to do laundry before each guest arrives, and keep the property stocked with supplies to sanitize surfaces, eliminate stains, and remove scuffs from walls.

Furnishing and Decorating
Furnishings can take a rental from a budget-friendly stay to an Instagrammable getaway. However, you don't need to completely redecorate to appeal to vacation rental guests.
To update your home's look, start with décor. Family photos and trinkets are nostalgic to you, but to guests, they're just clutter. Simplifying decorations increases your property's visual appeal while also making it easier to clean and maintain.
Next, examine your furniture. Replacing couches with sofa sleepers is an affordable way to increase capacity and earn more from each stay. If your current living room set is out of date, or you're just worried about getting it dirty and worn out, use custom-fit slipcovers to change the look without buying a brand-new set.

Stocking Supplies
Guests choose vacation rentals because they want the comfort of home while traveling. But if you squirrel away the pantry and bathroom essentials, visitors will leave feeling like they didn't get what they paid for. Be sure to keep kitchens, bathrooms, and cleaning closets stocked with amenities guests may need over the course of their stay. The last thing you want is for guests to leave a negative review over something as inexpensive as cooking oil or shampoo!
Running a profitable vacation rental is all about balancing guest expectations with your own bottom line. If you charge competitive rates but don't invest in the property, you'll have high profit margins but struggle to attract guests. On the other hand, if you remodel but can't charge rates high enough to offset the costs, you'll stay booked up but have little income to show for it. With smart, cost-effective upgrades like these, you can make guests happy and keep your costs low so your vacation rental is as profitable as it is popular.

Contributed by Jim McKinley