Wednesday, February 6, 2019 / by Leon Zhivelev
Contributed by Kay Carter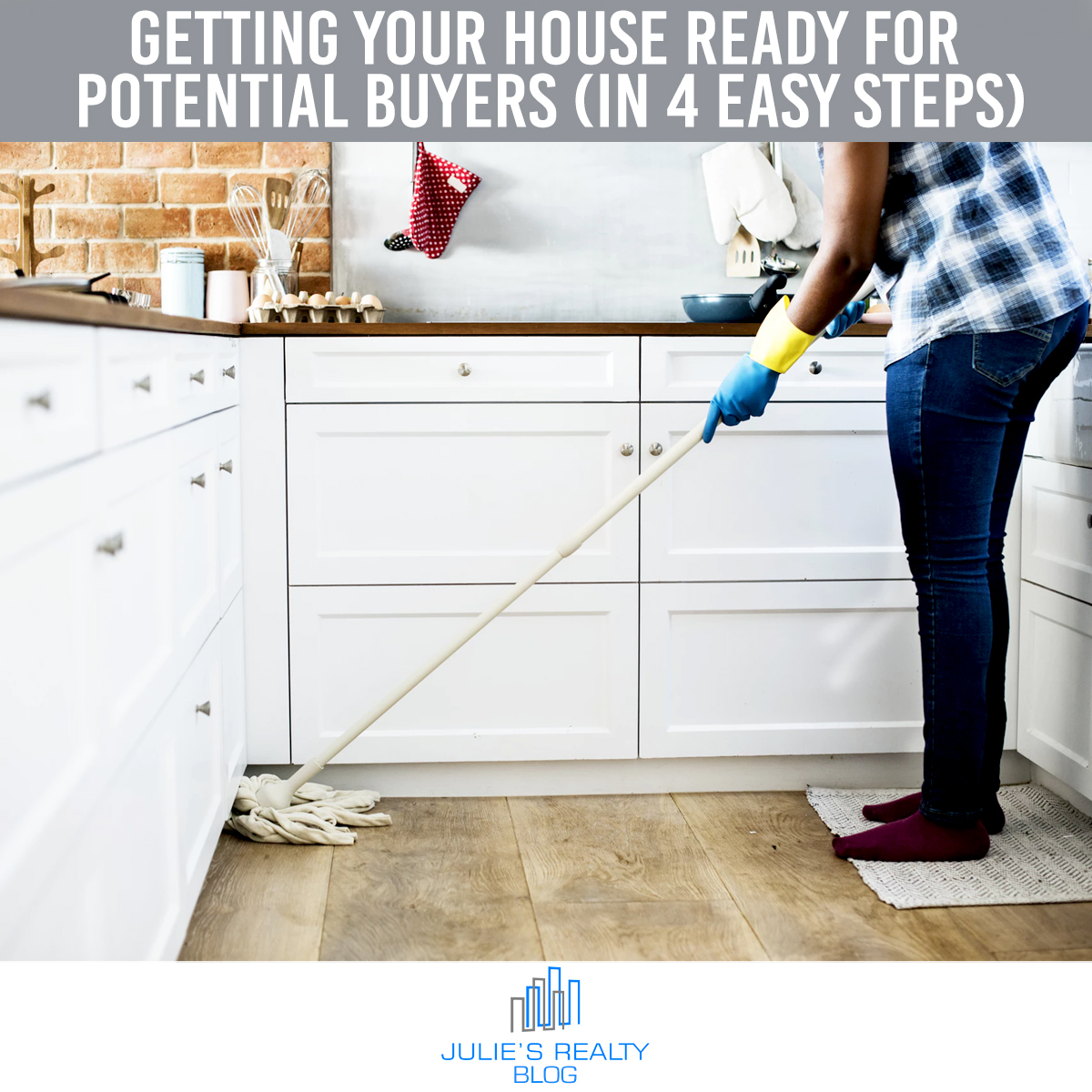 When you get ready to sell your house, chances are you'll be competing with several other sellers at the same time, so it's a good idea to do everything you can to get your house in the perfect selling condition. Here are four ways you can get your house ready for potential buyers.
1. Make no compromises on cleanliness
One of the first things a potential buyer will notice when touring a home is the overall cleanliness of the space. To ensure that your home is in the best condition, make a checklist of all the indoor and outdoor spaces that need attention. Not only should you be focusing on organization, but you should also pay attention to smells. Don't cook foods with strong odors on the day of a showing and be sure to have air fresheners throughout your home—you don't want a potential buyer to be distracted by a smell and miss out on all your home has to offer.
Inside the house, assess the condition of the walls, doors, and floors. Sweep every corner and crack and take the time to clean your furniture, appliances, and decorations that the visitors will see. Go so far as to organize everything in your cabinets and closets—some potential buyers will look inside these spaces to visualize how they would live in the space. If this is too much work to handle on your own, consider hiring a professional cleaning service to help you get your house in order.
Outdoors, cut the grass, trim the shrubs and trees, rake leaves, and remove dead branches to maintain curb appeal. The same goes for the backyard—keep the patio and furniture in top condition so your home looks inviting to buyers.
2. Invest in small home upgrades
If you really want your house to stand out, you may want to upgrade some essential parts of the house to increase the property's value. Consider renovating the bathroom—it's one of the smaller rooms in the home but can still make a lasting impact with buyers—or making small aesthetic changes to the kitchen (i.e. putting in a backsplash, changing the countertops, etc.).
You can also partake in some minor fixes like installing trim, changing door knobs, and adding new light fixtures. Additionally, ensure all major appliances and systems are functioning properly and, in case of a malfunction, check with your home warranty provider to see if your appliance is covered for repairs or a replacement.
3. Depersonalize your house for selling
The goal for this step is to make buyers feel that they are in a "very livable" environment. Making small changes can help curate this feeling. Remove appliances from the kitchen countertop to create an open look, invest in repairing or replacing furniture that has aged over the years, and draw attention to your beds and sofas with some attractive pillows and cushions. Additionally, give some thought to the color scheme of your house. Neutral-colored walls are always a good option.
4. Do a final walkthrough of the house
After completing each step, go inside your house and linger in the doorway of each room, imagining how your house will look to a potential buyer. Examine how the furniture is arranged, remove any personal belongings that could affect a buyer's opinion, and make sure each room is void of clutter. If you think your house is still missing an emotional pull or doesn't look quite how you imagined it, consider hiring a professional stager to rearrange your home and make it look even more appealing to buyers.