Wednesday, June 12, 2019 / by Suyapa Sauceda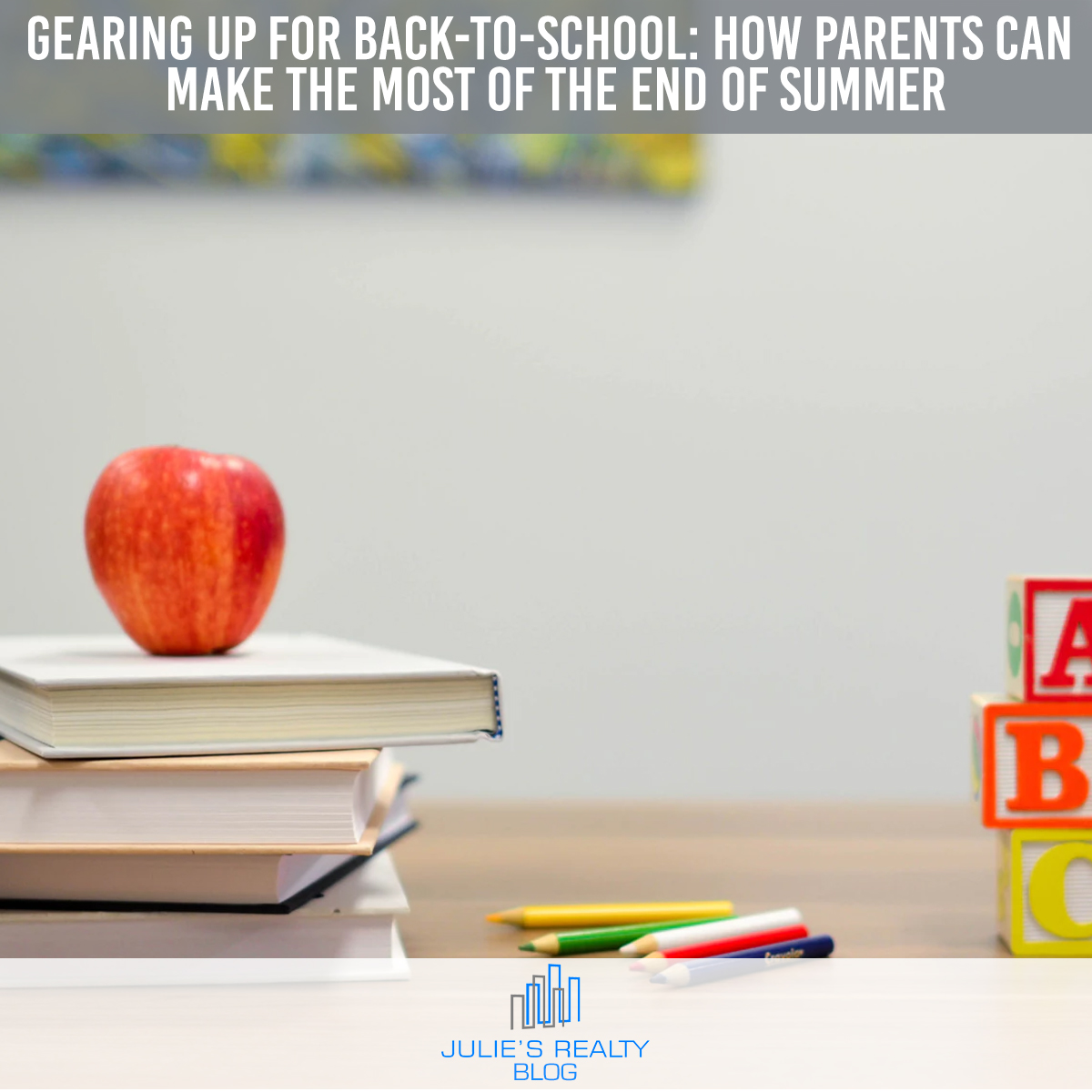 Getting your kids ready to go back to school is a big job, and it affects everyone in the household. Changing schedules, buying supplies, making arrangements for open houses and signing up for clubs and sports…it's enough to stress out even the most cool-headed parent. That's why it's important to
have a plan
in mind before summer ends. Getting organized and being prepared will save you a lot of worry and anxiety down the road, and it will make the entire process much easier on your kids.
The coming school year isn't the only thing to focus on, however; there's also the dying days of summer, when it's important to help your kids make the most of their freedom before homework and after-school activities burn up their time. Taking a vacation or just heading someplace fun for a day or two will allow your family to bond before everyone goes their separate ways, and it will give your kids a chance to enjoy the last week or two of their break.
From planning a trip to planning for the upcoming school year, we've got you covered with tips and ideas on how to execute them with as little stress as possible. Read on to find out how.


Planning a trip
Look for a destination that your kids have never been to. It doesn't have to be a lengthy trip if you're running out of time (or don't have the funds to pull it off); you can look for something fun to do that's within an hour's drive, which will help you save money while finding new activities. Think science museums, water parks, factories that will give tours, and theme parks. Just remember to keep things light and stress-free; this should be a fun experience for everyone, not a trip filled with discomfort and anxiety. If you have young children who might be averse to traveling long distances, consider staying close to home. The logistics of traveling with kids can be tricky, so check out this helpful article on how to avoid meltdowns and stress while you're on the road.
If you'll be attending a theme park of water park, make sure there will be an adult there who can take the older kids on rides and one who can hang out with the littles. For more tips on how to plan an easy trip with young ones, head over to
Parents.com.
Get them on schedule
For many kids, summer means staying up late, sleeping in, and not having much responsibility. When school rolls back around, however, it can be hard to get back on a schedule that involves going to bed early (in some parts of the country, while it's still light outside), so it's important to help your child get on track before school even starts. A week or two before the first day, start easing her into the routine of a firm bedtime. Cutting out sweets, caffeine, and screen-time before bed can help her get better sleep, as well.



Get organized
Most schools send letters or emails detailing what sort of school supplies your child will need well ahead of the first day, so take the initiative and get everything you can as early as possible. Not only will this save you from standing in long lines at the store (or picking through depleted stock once everyone in town is shopping for the same things), it will allow you to breathe a little easier knowing that you're prepared.



Prepare your home
Getting everyone ready to go back to school means getting your house ready, too. Cleaning is part of it; having a nice, organized space before the chaos of early mornings and rushed evenings will help your mental health more than you know. But it's also important to prepare in ways that will help your child be successful and start the school year off right. You can do this by creating a space in the fridge dedicated to healthy snacks, pre-packed breakfasts and lunches, and drinks so she can grab one and go; making an area near the front door for shoes, coats, and backpacks; and
creating a calendar
or other area for notes and chores that will stay up year-round.
Read on here
for more tips on how to prepare your home for the school year.
Getting ready for school may seem overwhelming, especially if you have more than one child, so getting an early start is important. Think about what will suit your family's needs best and keep communication open so that everyone is working together.
Contributed by Kristin Louis