Wednesday, April 26, 2017 / by Leon Zhivelev
Search. Save. Share??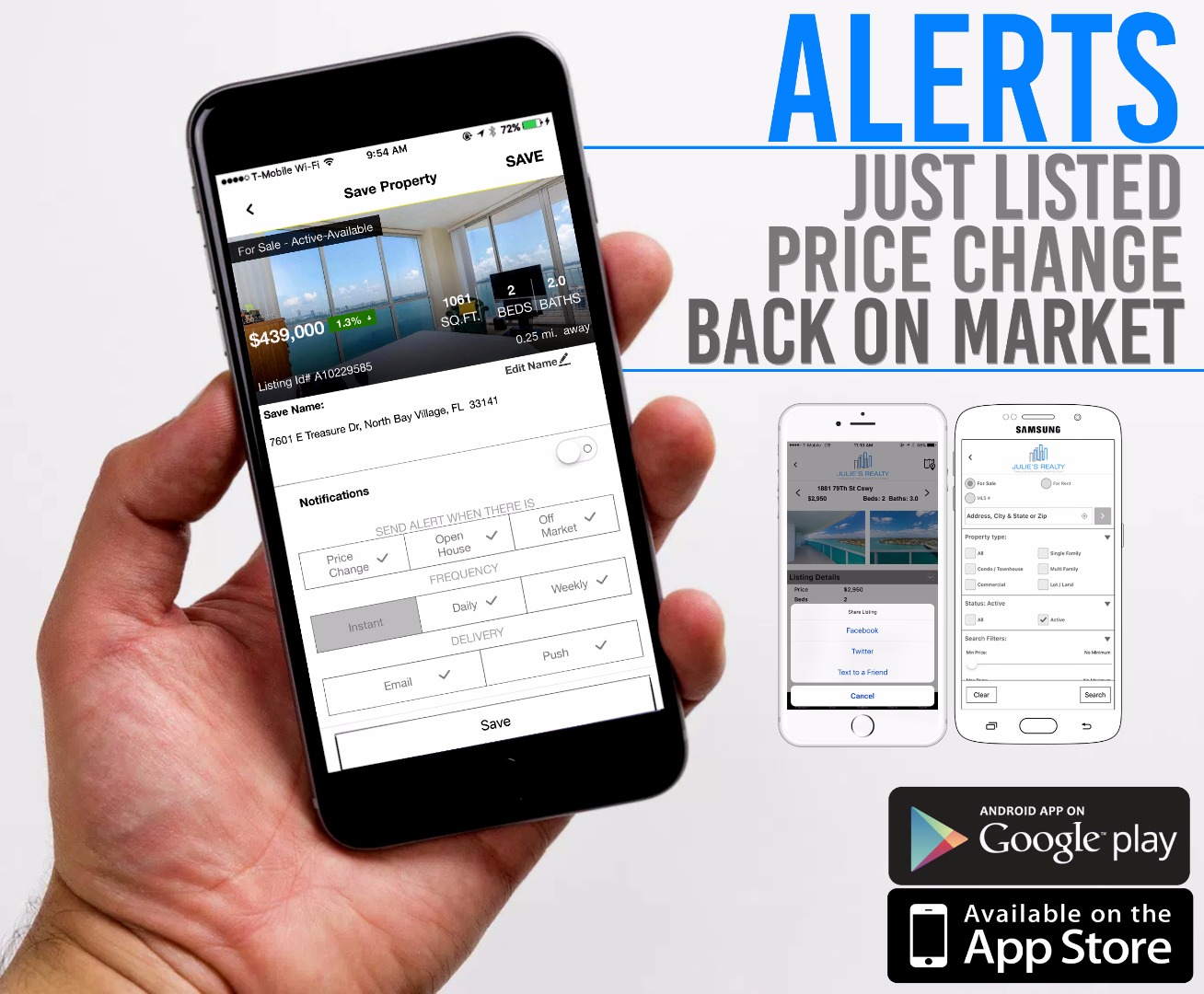 Download the brand new Julie's Realty App in the Apple App Store and Google Play store for FREE.
Updated, accurate and based off of your
geolocation, see everything that is happening in your neighborhood or ALL over the greater South Florida area.

Save properties, set your criteria and save specific searches for any area.

You won't miss out on any property ever again.

Download the Best Real Estate App Ever with Live up to date Data.

Julie's Realty App has the keys to your next home !!!

Get started on your home search TODAY.

Download for iPhone
Download for Android