Friday, May 18, 2018 / by Leon Zhivelev
American Dream Miami has been approved by country officials in a 9-1 vote.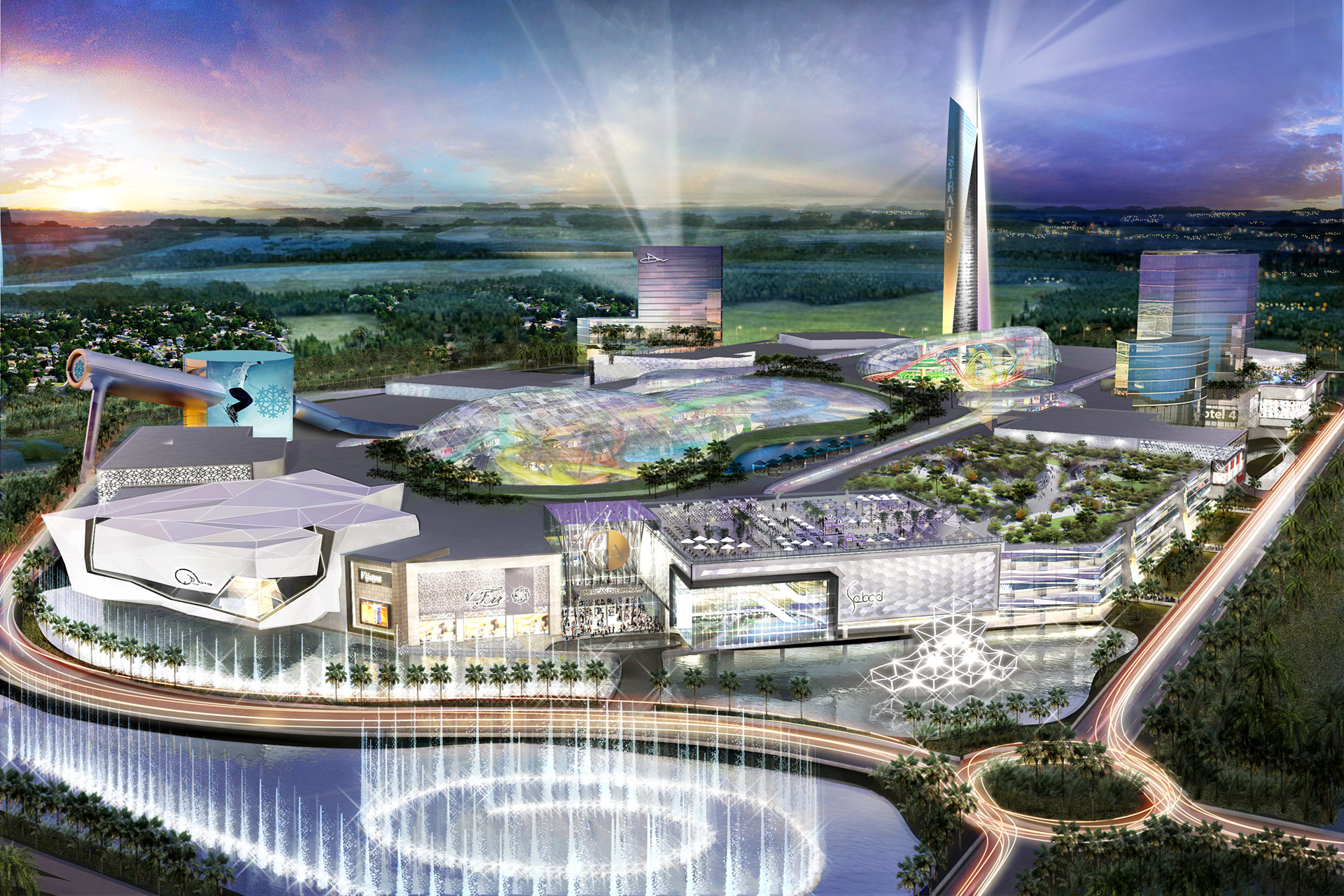 If built, it would become America's largest mall. Something of a hybrid between a super mall and an amusement park, American Dream Miami will cost approximately $4 Billion Dollars.
Dolphin Mall and Bayside have formed a group called the
South Florida Taxpayers Alliance
to ensure that no public funding is used for the project.
40% larger than any other Mall currently operating in the United States, American Dream Miami promises to be more than just a shopping destination. The project will have 3 towers with one rising up to 500 Feet (50 Stories), 3.5 Million Square feet of Retail, 1.5 Million Square feet of Entertainment, 1.2 Million Square feet of Back-House and 2,000 Hotel Rooms. Other entertainment aspects of the ambitious project include an Indoor Ski Slope, Water Park, Submarine Ride, Skating Rink, Movie Theater, a performing arts center and eateries.
The project is set to be built entirely in one phase with completion currently projected to be sometime in 2022. The developers, Triple Five Worldwide Group (developers of Minnesota's Mall of America) said that the 6 Million Square Foot Project is '
retail-tainment
', and should be considered an alternative to parks in Orlando like Disney World.
Their current estimate is that the project will draw 300,000 visitors per day and 30 Million visitors annually. Ameican Dream Miami is expected to employ roughly 14,000 people full time.
The indoor ski slope at American Dream Miami will reportedly be the largest in the world and available year round. Advertisements for the Mall and its attractions have been sparsely seen in local newspapers for a few years, but with the latest approval by country officials, it finally looks like American Dream Miami is waking up and becoming reality.
Developers Triple Five Worldwide Group also recently purchased the Archbishop Curley Site located at 50th and Biscayne where current zoning allows for up to 2,300 Units and 5 Million Square feet in total. The tallest a structure may be built is 28 stories (with rezoning). Triple Five Worldwide Group plans to build apartments, condominiums and retail space and will provide the city with a Special Area Plan.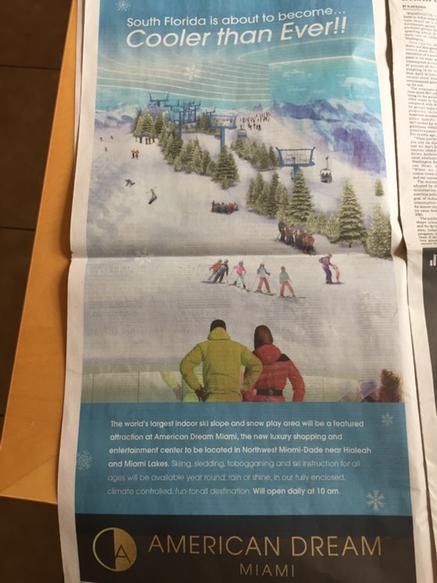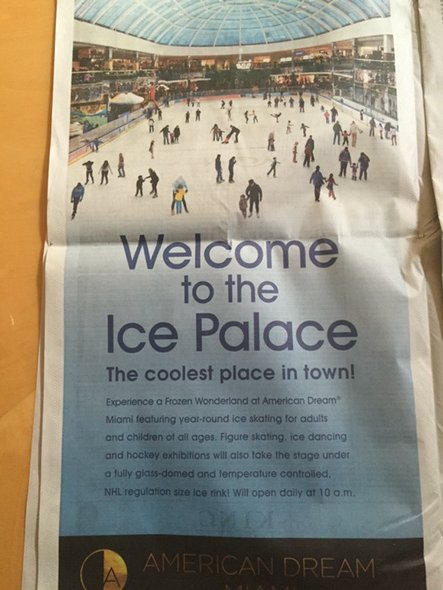 ---