Friday, March 1, 2019 / by Leon Zhivelev
Whether you're buying your first home, downsizing, or buying a vacation home, make sure your new home won't end up becoming a nightmare by requesting a home inspection of the property prior to buying. Most lenders will require a home inspection and it's good practice to ensure there aren't major issues with the property. When you hire an inspector, make sure they check the following areas of the property.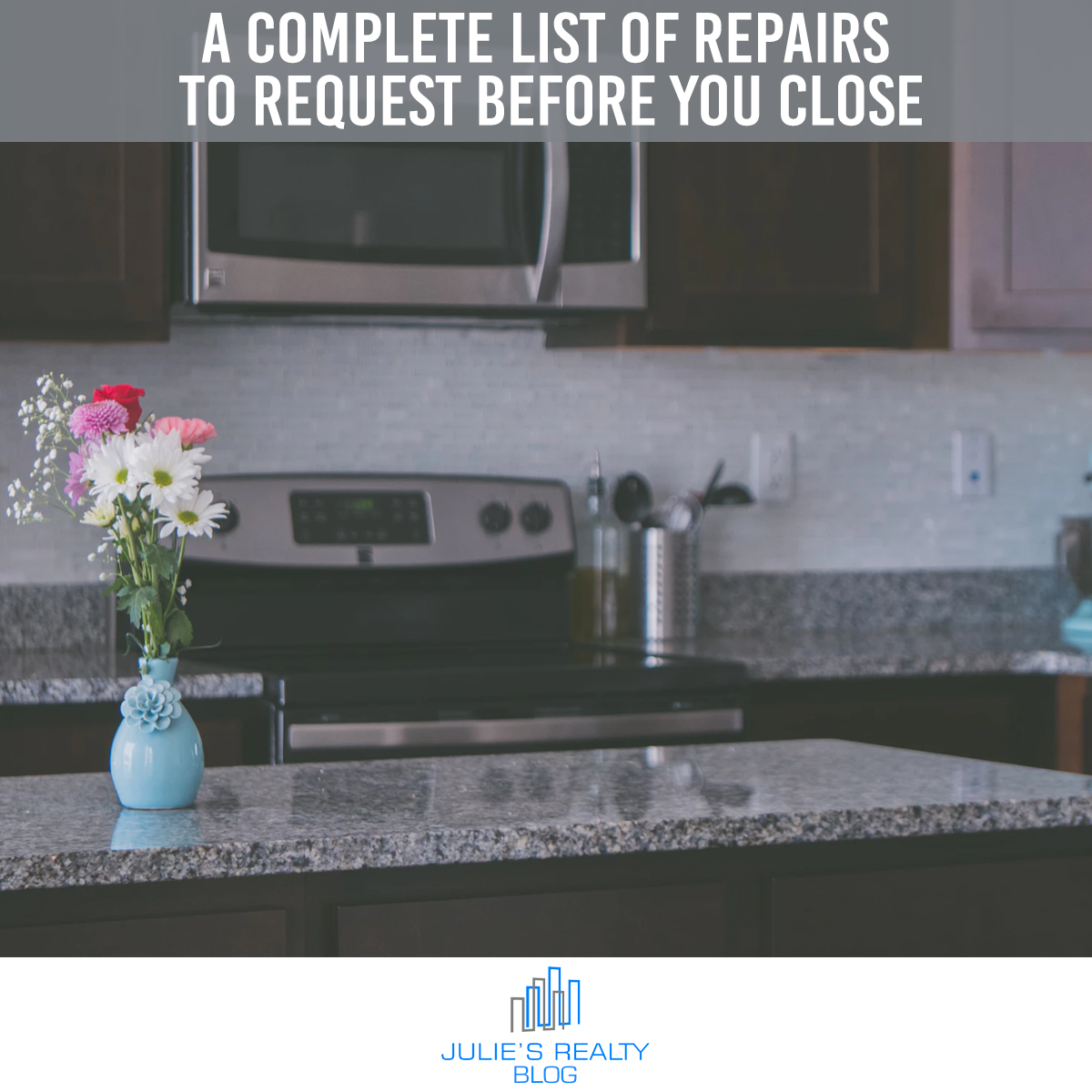 Foundation
Foundations are expensive to repair and any damage can lead to much larger issues in the future. If there are obvious cracks at the base of the walls and ceilings in each room, get them fixed as soon as possible. Additionally, be sure to check for any cracks or shifts in the foundation that need repair prior to purchase.
Lot
Check the drainage of the lot and beware of any soggy areas. If these exist, request for additional drainage (such as french drains) to be installed. You should also complete a land survey of the lot to ensure the property is marked correctly and that there are no encroachments from neighbors.
Roof
Check the age of the roof and look for any damage that may be present. If there is damage, have the current homeowners replace it using their home insurance. Another option is to request for an allowance to have the roof repaired or replaced after closing.
Exterior
Are the gutters and downspouts attached and working properly? If not, request that they be fixed or cleaned. Do you notice any obvious loose boards or wood rot? Similar to previous repairs, have these items repaired or replaced before purchase.
Interior Evidence of Leaks
Are there any water spots on the ceiling indicative of a leak? Ensure it's fixed and have the stain be cosmetically fixed. Check all bathrooms and kitchen sinks for any leaks that need to be addressed.
Electrical
Make sure all switches work properly and are up to current home electrical code standards. Request anything that's not up to code be replaced and grounded correctly.
Plumbing
If there are any leaks, get them looked at by a plumber. Check toilet seals and under sinks. If there's a septic system, make sure you have a separate inspection to insure it's fully functioning and up to code to support the plumbing needs of the property.
Heating/Cooling Systems
Make sure the HVAC systems are heating and cooling properly in the home. If the units are working but could fail within the next few years due to old age, ask for home warranty coverage to be included in the sale of the property, as one typically covers the servicing and replacement of these units.
Building Code Violations
If there's anything in the home that's not up to building code standards, request that they be updated. You don't want to have to make these updates yourself in the future when you are ready to sell the house.
Note: Be sure to request any necessary repairs be completed by the current owners prior to closing. While you can ask for many of these items to be repaired or replaced, a homeowner does not have to fulfill the request to fix every item. However, if you're happy with the negotiated repairs and any price reduction on the sale of the house, have the seller include a home warranty to help offset any future costs of repairs.

Contributed by Kay Carer