Wednesday, January 23, 2019 / by Leon Zhivelev
8 Strategies to Help You Sell Your House Faster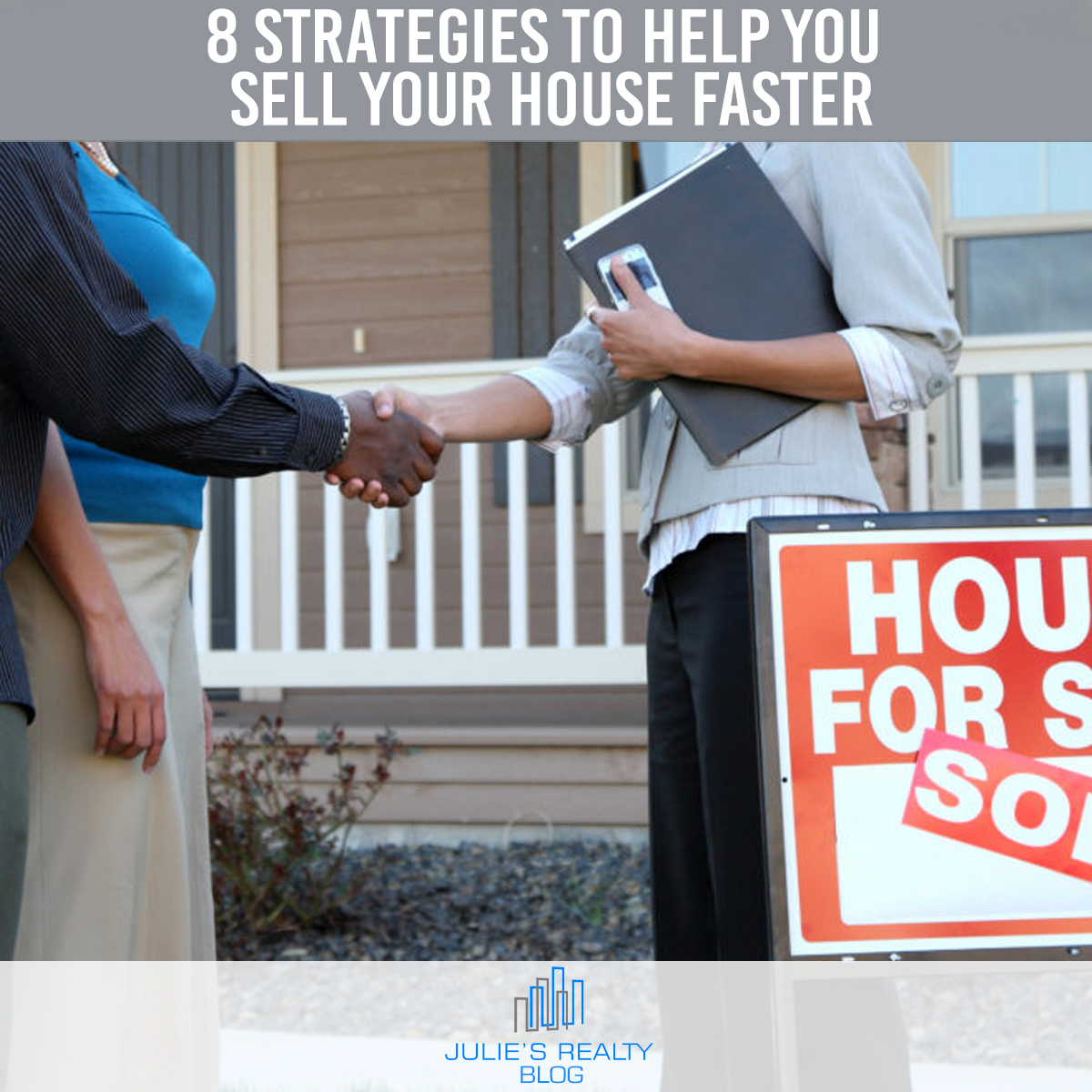 Article Contributed by Kay Carter
Whether you're looking to make a quick move, or your house has been sitting on the market for what seems like forever, there are a few things you can do to help you sell your house faster. Follow these eight strategies to get your house off the market quickly and efficiently.
1. Make simple home improvements
Investing in a few home renovations can increase your home's resale value and make it more attractive to potential buyers. Though big renovation projects are often prioritized, there are a few smaller moves you can make to add resale value to your house:
- Declutter your home and get rid of items you haven't used in over a year.
- Add trim to major rooms in the house, like your kitchen or living room.
- Re-grout bathroom tiles and caulk showers and tubs.
- Shampoo your carpets.
- Remove pet hair from upholstery.
- Paint your home's exterior.
- Upgrade your kitchen backsplash.
- Remove personal items from counters and shelves to depersonalize the home as much as possible.
- Swap out old door knobs for modern ones.
- Install LED lights all over your house and take out any traditional, incandescent bulbs.

2. List your house during the holidays
During the summer, the market is flooded with eager buyers and sellers, and though the housing inventory may be high in your area, you could be competing with a large number of sellers for the best buyers. Most late-year buyers are serious shoppers, many of them eager to close before the holidays so they can be in their homes on Christmas day. Consider listing your house in late November or early December to take advantage of buyers who want a house as quick as possible.

3. Create a repair list
In some seller's markets, you can sell a home in a lived-in condition without much pushback, but in a buyer's market, repairs can make or break your sale. As you get ready to sell your house, conduct a thorough checkup of each room in the house and note any item (pipe, faucet, wall, floor, counter, drawer, etc.) that needs to be repaired. Check all light bulbs inside and outside the home and make sure they're working properly—most buyers will visit in the evening hours after work, so you'll want to make sure they can clearly see what the house has to offer.
4. Remove all clutter
As mentioned previously, it's a good idea to get rid of any clutter or junk lying around. Moving out of a place gives you the opportunity to let go of any belongings that you don't need and focusing on this process will give you a head start on the packing you'll eventually have to do.
If you haven't used an item in over a year, you probably don't need it. Consider donating it to a local charity or throwing it away if it's in tatters. To help you with the decluttering process, separate all of your belongings into three piles: one for keeping, one for donating, and one for throwing away. After you get rid of all unwanted dust-gatherers, keep your belongings organized inside in storage containers—this will help the moving process be much more efficient and organized.

5. Ensure all major appliances and systems are in top condition
Nobody wants to buy a house with appliances that look like they're going to break down any minute or ones that already have issues. If you have a washer that doesn't stop rattling or an HVAC system that has trouble blowing air, consider making the necessary repairs to ensure the appliances are ready for the new homeowners.
If you're worried about spending hundreds of dollars on repairs, see what repairs and replacements are covered under your home warranty plan (most appliances and systems will be covered if they've broken down due to normal wear and tear). If your appliance meets the standards listed under your plan, your warranty could prevent you from spending a ton of money on a new appliance and could even get you a new product for free.

6. Stage your house
A professional stager can help you see your house from a buyer's perspective and show you how to highlight your home's beauty and strengths. After you hire a professional to stage and photograph your house, post at least six high-quality photos on a major listing site to get your house in front of more buyers. If you don't want to spend the money on a professional stager, have a friend walk through your house and point out areas where they think there's too much clutter and tidy up these areas. Having another set of eyes on your house is always a good idea, since an unbiased third-party can tell you which areas need more improvement.
7. Hire a trustworthy real estate agent
Every home buying and selling experience is unique. When you're looking for a real estate agent, make sure you find one whose personality syncs well with yours, whose working style and responsiveness match what you're looking for, and one who has experience with sellers in your situation. Here are some tips to help you find the right real estate agent:
- Get referrals from friends and family—If those who are close to you have had a great, first-hand experience with a real estate agent, chances are you might have a similar experience.
- Ask for credentials—Real estate agents have formal certifications and specializations, so make sure yours is appropriately licensed in your state.
- Test their knowledge on the current housing market—The right agent should know market trends in your area, pricing history, and market comps.
8. Increase curb appeal
Your home's exterior is typically the first thing a buyer notices when they tour a house or see the house online. To increase your home's curb appeal and make it more enticing to buyers, trim overgrown tree branches, manicure your lawn, put new mulch down, and consider pressure-washing walkways, adding flowerbeds, or painting your front door.