Wednesday, February 13, 2019 / by Leon Zhivelev
7 Home Upgrades Worth the Investment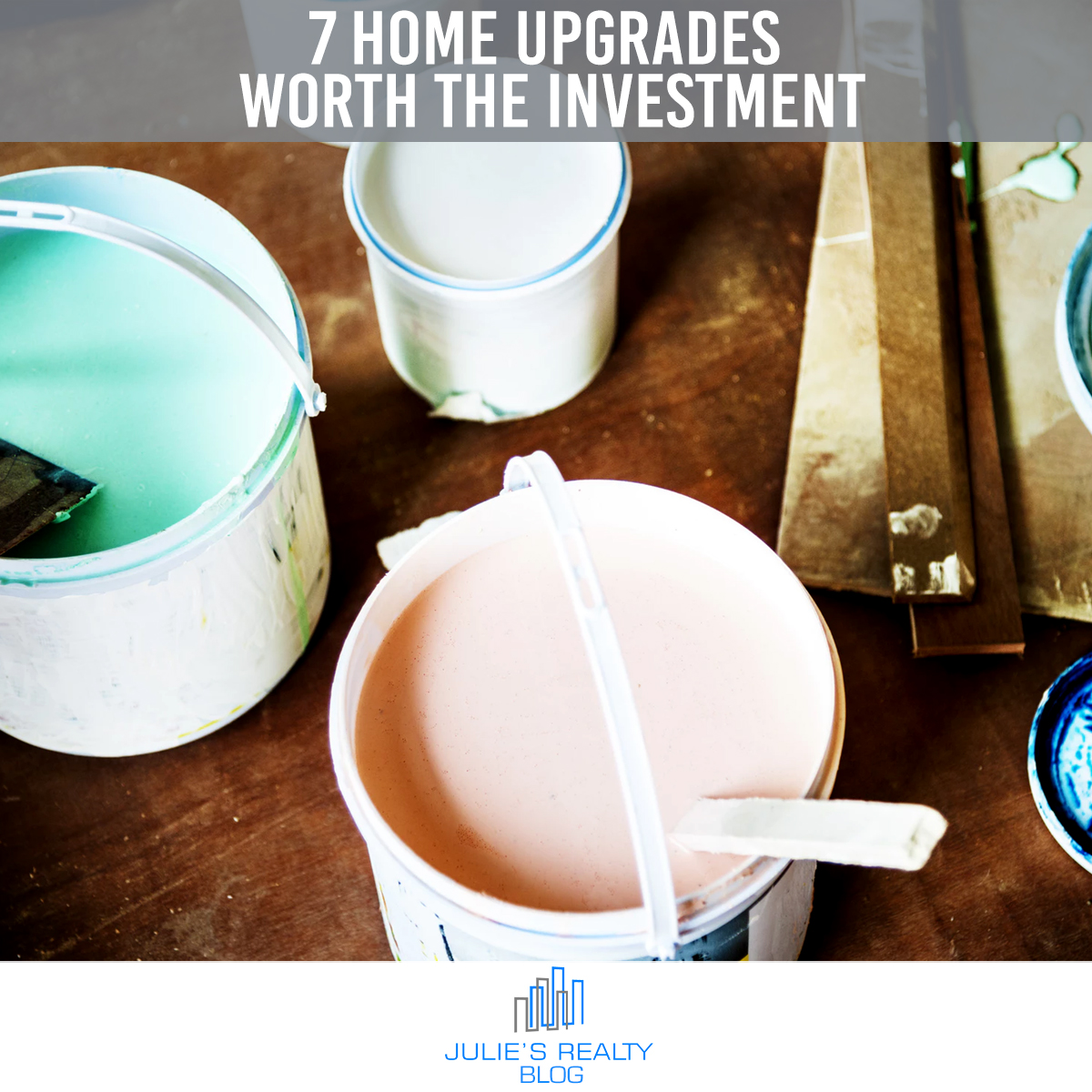 Whether you want to make special updates to your home to make you and your family more comfortable or just want to increase the resale value of your house, here are seven upgrades that are worth the investment and can speed along the home buying or selling process.
1. Add a bathroom
If you only have one bathroom in your house, adding one more can increase your return on investment by up to 130%. If you're struggling to find where you can add an extra bathroom in your home, take a look at spaces that are underutilized or rooms that are extra spacious—this can include larger closets that aren't being used, an alcove that serves no purpose, or even a large master bedroom that can benefit from an en-suite bathroom.
2. Repurpose a room
Having rooms that serve multiple purposes can add greater appeal to a house, but many homeowners get over-ambitious when converting these spaces and waste a lot of time and money. Try repurposing an existing room, like a basement or garage, into something more valuable like a home office, a kid's room, or even an exercise studio. Before you dive into a major upgrade, think about what your family needs and what future buyers may be looking for.
3. Remodel your kitchen
Having an updated kitchen can add quite a bit to your home's resale value. Not only will you get to have a warm and inviting space for you and your family to enjoy, but you can also expect to get back 60%–120% of your remodel expenses if you're planning your home's redesign around selling your home.
When remodeling your kitchen, think about how you want to improve on what you already have. For example, you can update the look of your cabinets just by swapping out the handles for more modern knobs or installing a backsplash behind the kitchen sink. Another option you could consider is making your kitchen more energy efficient. Find appliances that are ENERGY STAR certified—these are more reliable than traditional appliances and can help you save on electricity. If you want to save money on a new replacement, see if your home warranty will cover the cost of a replacement (most warranties will cover the replacement cost of your appliance if it has broken down to normal wear and tear).
4. Update your windows
Not only will upgrading your windows transform the interior and exterior of your home, but it can also be more energy efficient. Adding energy efficient windows to your home can help you save up to $500 a year on your electric bill. Along with these savings, you may also qualify for a green energy tax credit.
5. Add a deck
Having an aesthetically pleasing outdoor living space adds a substantial amount of value to your home. Not only do you and your family get to enjoy the outdoors when the weather is nice, but you can expect to see up to a 90% return on investment by adding a deck.
The cost of adding a deck can fluctuate drastically, so much so that the project can start at $1,200 and go up to $10,000 depending on the materials used and the labor involved. A huge money saver can be doing the labor yourself, but take this advice with a grain of salt. While doing your own labor can save you thousands of dollars, you need to make sure you are properly equipped to take on the task. Make sure you have the skills, knowledge, and tools to add a deck without the help of a contractor.
6. Install energy efficient insulation
If you have an older home and it doesn't have the basic insulation that most homes now need, consider investing in energy efficient insulation. By making this simple change, you can expect to save at least $2,500. After installing insulation, consider sealing any cracks or holes in your home. Check your windows, doors, and walls for gaping holes or small, open crevices. It's especially easy to find leaks in your home during the winter, when you feel cold drafts the most. You can also purchase a thermal leak detector to find all the leaks in your home and seal them accordingly.
7. Go back to basics
If you're simply looking to spruce up your home and incorporate your family's personal style, do not discount the power of some basic updates. Keep your home looking new with a regular coat of fresh paint on your walls and front door. Consider using low-VOC paint—this will prevent you from breathing in harsh chemicals and is a more eco-friendly alternative.
Additionally, to keep your home as efficient as possible, make sure you're performing regular home maintenance, such as fixing leaks in your roof as soon as they appear, replacing the electrical wiring in your home, and ensuring your home's plumbing is working correctly.
Contributed by Kay Carter