Wednesday, January 16, 2019 / by Leon Zhivelev
5 Ways to Avoid Debt When Shopping for Your First Home
Contributed by Kay Carter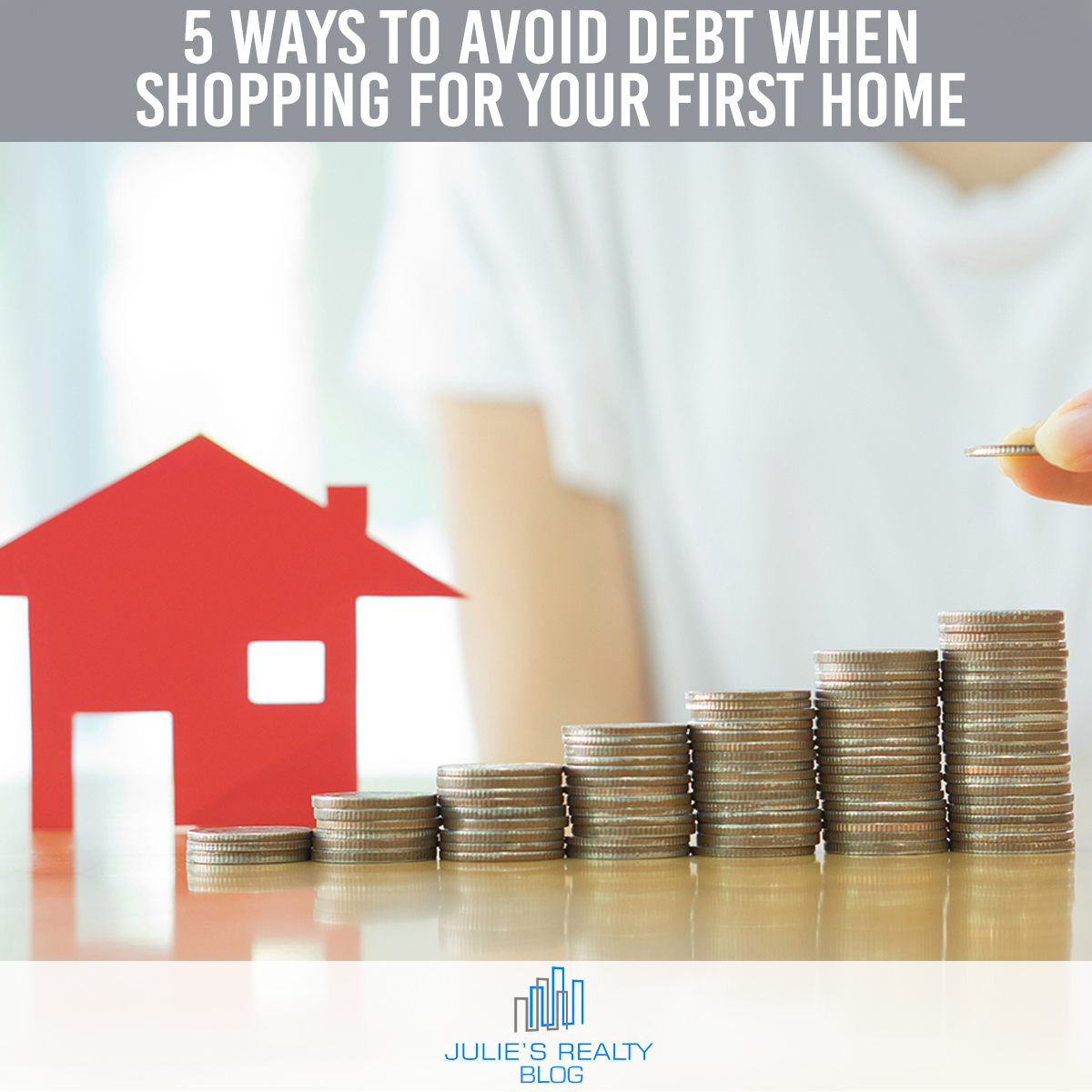 Shopping for a home can be an overwhelming experience for anyone. The entire process, from finding listings in your area to successfully obtaining a mortgage loan, is a complicated one that always seems to take a lot longer than we'd like. Buying a home can especially be confusing for first-time home buyers who just want to find their perfect starter home without going into a lot of debt in the process. Luckily enough, that's not an impossible task. Here are five ways you can avoid debt while shopping for your first home.
1. Create a Budget
Before you start looking for a home, consider creating a strict budget and looking at properties that cost less than the amount you were approved for. What can you afford? Be realistic with this budget and stick to it. Make sure that you also have money set aside for closing costs, home insurance, a home warranty, and any repairs you'll have to make when you move in. Most first-time home buyers underestimate the cost of homeownership and don't have enough budgeted for these extra costs.
2. Don't Shop Beyond Your Means
It might be tempting to look at top-of-the-line listings in your dream neighborhood but doing so could cause you to shop outside of your budget. If you fall in love with a place and let your emotions take over, you're more likely to go into debt in order to buy it. And if you're already shopping out of your means, you might find yourself scrambling to pay for a house that is much more expensive than you can afford. Remember to stick to your budget and ask your realtor to help you find listings that are in your price range.
3. Save for a Down Payment
One of the best ways to avoid debt when shopping for your first home is to cover a down payment of at least 20% of the home's price. For example, if you're considering buying a $200,000 home, you would need to put down at least $40,000. You can use a down payment calculator or talk to your real estate agent to determine a realistic down payment. If you don't think you can put down 20% on a home, there are a few down payment loan programs that offer competitive mortgage rates for first-time home buyers.
4. Pay Cash
If you really want to buy a home without any debt, consider paying for the entire home upfront. If you go this route, you won't have to obtain a mortgage or make monthly payments. Instead, you can use this money to pay off other debts or invest in home improvements. Saving enough money for a home is its own challenge, however, that requires a lot of accountability to the budget you set. Don't forget that you can always start small and work your way up to your dream home.
5. Compare Mortgage Options
There are two common types of mortgages that are often looked at when buying a home: a 15-year mortgage and a 30-year mortgage. If you can afford large, monthly payments and want a low interest rate, a 15-year mortgage is a solid option. However, if you want the option of paying lower monthly payments, a 30-year mortgage might be a better bet. Note that 30-year mortgages typically come with higher interest rates.
---