Friday, May 10, 2019 / by Leon Zhivelev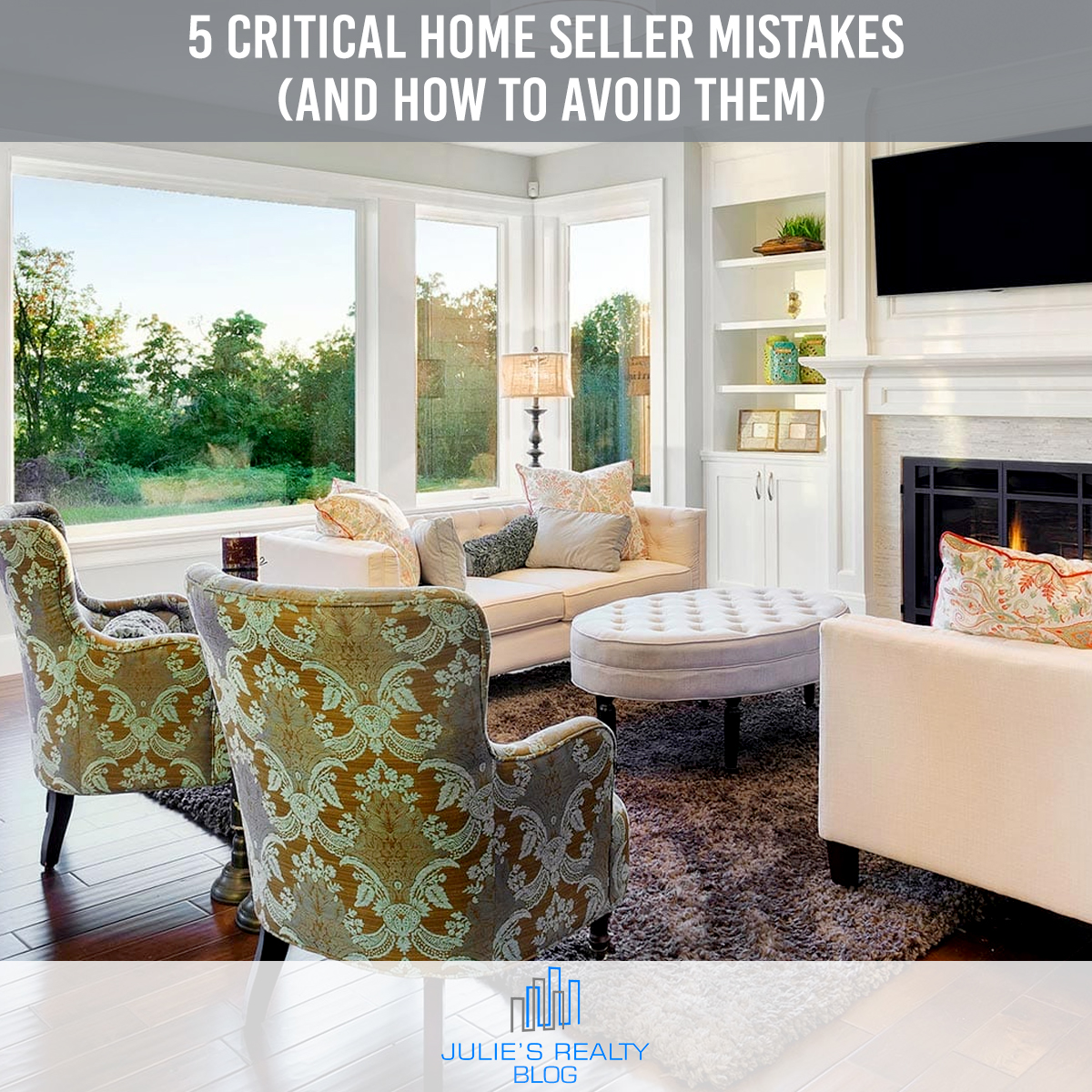 Selling your home is a major life milestone. Saying goodbye and moving on to new opportunities can be daunting and fraught with pitfalls. To make sure this task goes as smoothly as possible, here are five mistakes to avoid.

1. Skipping Upgrades
Is your house a little dated? Worse for the wear? It may seem charming to you, but potential buyers may find it off-putting. Happy memories may have been made in that quirky kitchen. That one bathroom may have led to some funny stories of the family all trying to get ready in the morning.
When selling your house, however, efficient, modern upgrades have the broadest appeal. Consider remodeling the kitchen or adding a bathroom. Those upgrades will add instant value to your home and will be sure to catch the eye of discerning buyers.
2. Overlooking Smaller Improvements
Sometimes it's the little things that can have the most dramatic impact. A good spring cleaning can make a house feel fresh and ready for buyers. Remember to clean the floors and every room in the home, and think about giving your walls a fresh coat of paint. Consider a nice, neutral color.
It's also a good idea to go beyond your average spring cleaning and depersonalize your living space. While a buyer might appreciate a home that has been loved, they also want to be able to imagine themselves living there. Removing knickknacks, extra appliances, and oversized furniture can make the space feel larger and less specific to your family.
3. Forgetting About Curb Appeal
It would be wise not to forget the outside of your home. Trim overgrown shrubs, mow the lawn, plant some welcoming flowers to add some color, power wash the exterior, and consider adding a new walkway or back deck. After all, you don't want prospective buyers to walk away before they've even opened the front door.
4. Ignoring Home Repairs
That old HVAC on the fritz? Does your dishwasher break down consistently? Relegating your home to "needs some TLC" status will automatically lower its value according to House Method. It can also scare off buyers. They may be left wondering what else there is to repair. "Move-in ready" will always command a higher asking price, so make sure all major repairs are taken care of before selling to a buyer.
5. Overpricing the House
Are all of the necessary repairs, upgrades, and cleaning done? Great! You have raised the value of your home. You may be tempted to raise your asking price a smidge higher than you initially thought to leave room for negotiation. Resist that temptation—overpricing your home is a common mistake. Slightly underpricing your home, on the other hand, can lead to multiple offers. Before you know it, the whole neighborhood will want to buy your house.
Selling your home is literally closing the door on one chapter before beginning the next exciting, new chapter of your life. Avoiding these five common mistakes will help make that transition as seamless as possible. And don't worry—it might sound like a lot of work, but the effort will be worth it once you're settled into your new space.

CONTRIBUTED BY KAY CARTER