Wednesday, May 1, 2019 / by Leon Zhivelev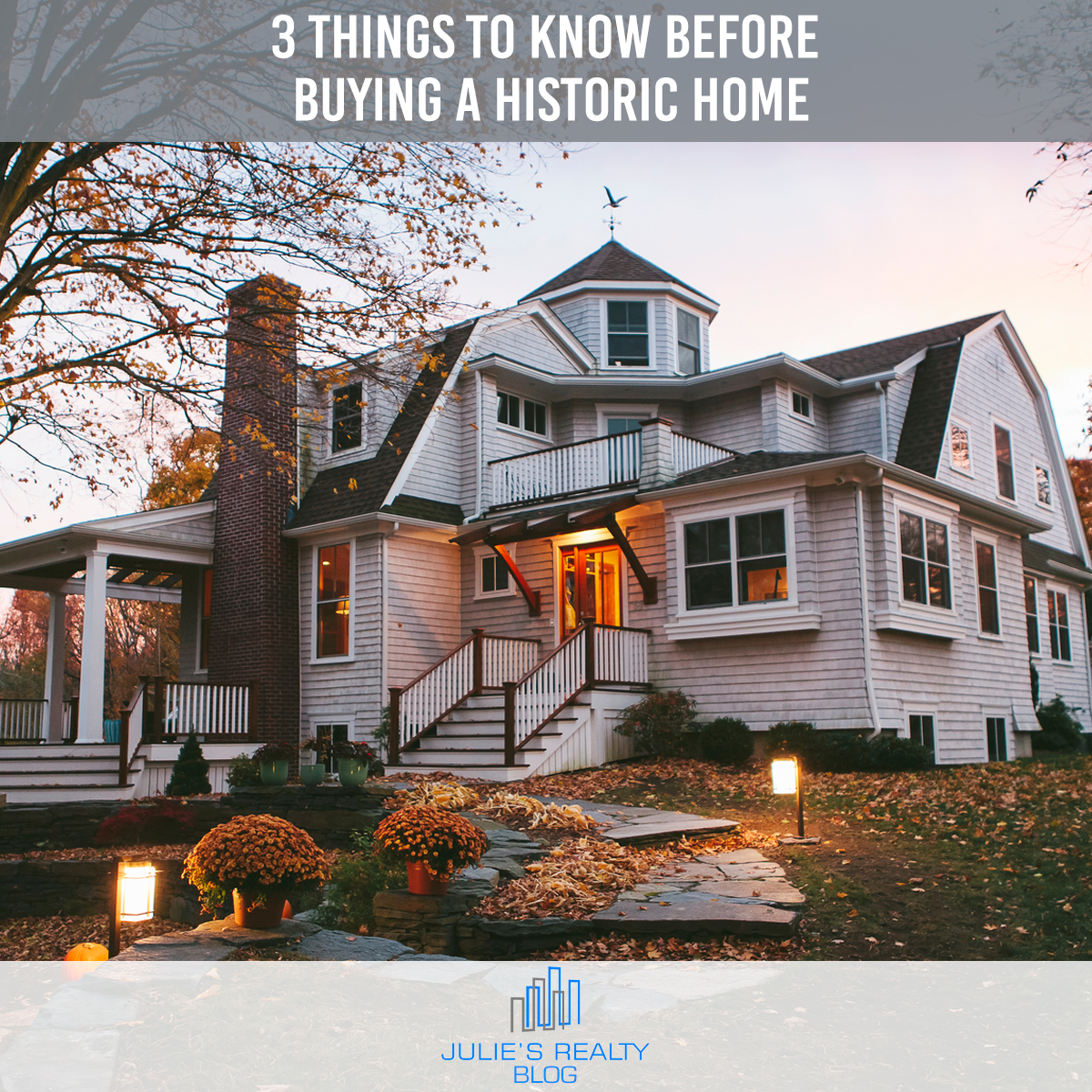 There can be many benefits to living in a historic home—owning a piece of local history, connecting with other historic home enthusiasts, or even the potential to host weddings and events at your home. If you're in the market for a historic home, there are a few additional things to consider beyond location, location, location. Do your due diligence when going through the purchasing process and you'll be able to enjoy your historic home for generations to come.
1. An inspection is a must
Many homes go through inspections organized by the sellers, but you'll want to get your own independent inspection done as soon as you can. Historic homes have a different standard—sometimes what looks fine to one inspector may raise a red flag to another. If possible, find an inspector who has some experience with older homes.'
As you will soon find out, there is a wealth of knowledge to be obtained, and not everyone is an expert in historic homes. When getting a home inspection done, make sure the inspector checks the following items and elements of your property:

- The foundation
- The lot
- The roof
- Interior and exterior leaks
- Heating and cooling systems
- Electrical and plumbing
- Any building codes or homeowners association violations (such as a shed or deck being added to the property)

It's crucial that you get these items checked because you certainly don't want to end up with any surprises when it comes time to buy.
In addition to getting a home inspection, you should also ask your realtor if there were any recent renovations done to the house. If so, why were they done? Were they done to cover up pre-existing damage? According to House Method, make sure you get a clear answer on recent renovations and whether or not they were ordered to cover up a bigger problem like mold or water leaks.

2. Hire a contractor to assess the home
Although a home inspector can assess what items are and aren't up to code, a complete home inspection report won't provide cost estimates for upgrades. According to Porch, you'll need a licensed contractor and ideally someone who specializes in historic home restoration to give you quotes on any repairs the home will need to undergo.

3. Learn everything you can if you're a first-time home buyer
If this is your
first time buying a home
, there are some things you need to know going in. Historic districts have their trade-offs—you may not be able to remodel or repaint in the exact way you want and maintaining a
historic home's integrity can get pricey,
even though most of them are very structurally sound. Getting financing and insurance can also be a little difficult, since you may not be able to use a traditional loan backed by the U.S. Department of Housing and Urban Development. However, there are special loans and mortgage types that can be applied specifically toward historic homes.


Contributed by Kay Carter